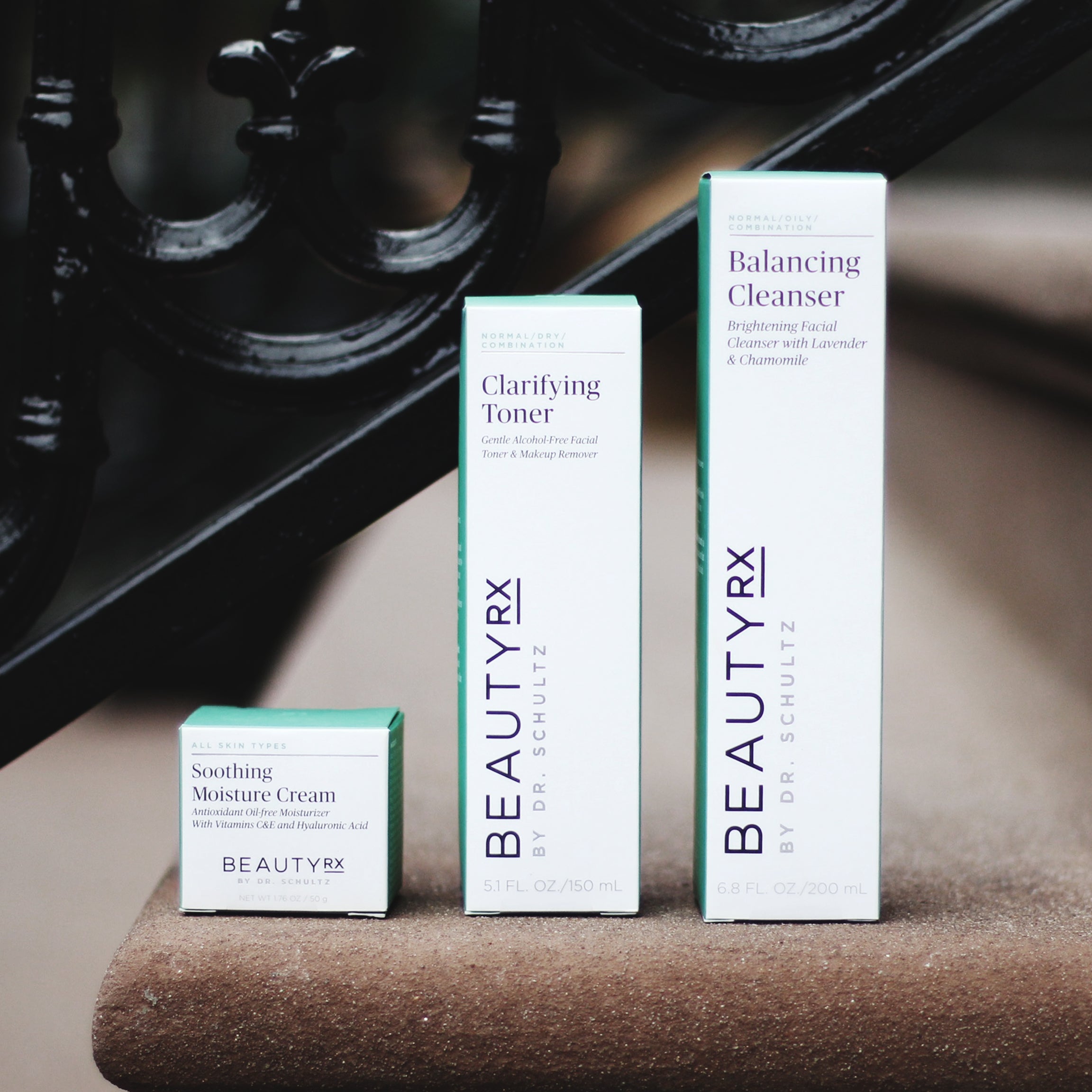 Shopping for skincare products can be overwhelming—on top of the wide array of brands that are sold in brick-and-mortar stores, there are even more options online. Since many brands offer comprehensive product lines that cover your entire daily regimen, it makes you wonder: should you stick to the same brand across the board? Or is it okay to mix and match your favorite skincare products from different brands?
The truth is that it's not necessary to feel chained to one company, despite what their marketing tells you. Although there are many benefits to using products from the same brand, the bottom line is, use what works.
Using Products from the Same Brand
The greatest benefit of using products from the same brand is that they are formulated to work well together. You'll know that the ingredients in all the products across the entire line will work synergistically with one another to deliver optimal results. When you mix brands, there's a possibility that ingredients may conflict, potentially limiting your results.
Mixing Skincare Brands
But let's say your medicine cabinet is full of skincare products from different brands. You might have a few longstanding hero products, but maybe you're curious about the latest advancements in skincare research and you enjoy trying new products to freshen up your routine. Or perhaps over time, you've received gifts or samples from a variety of brands. Mixing brands is okay—just make sure you have the right core products to enhance the rest of your routine and boost the effects of your other products.
Whether you're looking for a simple skincare routine or for heavy hitters to anchor the rest of your regimen, these three products are all you need to form the core of any skincare routine: exfoliant, antioxidant, and sunscreen.      
The Difference Between Skincare Brands
Drugstore Skincare Brands
Drugstore brands are affordable and easily accessible. With most drugstore skincare brands, you'll likely find good value. However, you may not find the same quality that you'd find in a professional or doctor skincare line. There are drugstore products that claim to be comparable to those in professional lines, but they may contain a lower level of active ingredient. There may also be other differences in formulation—including coloring agents, emulsifiers, fillers, preservatives, and binders—which means that sometimes these generic products work, and sometimes they don't (or at least not that well).    
Professional Skincare Brands
Professional skincare lines tend to place a greater focus on active ingredients. These products are often the result of rigorous research and quality testing. Professional brands are traditionally sold only in professional locations, such as spas or doctor's offices. The professionals who sell them enjoy the distinction of being exclusive vendors for these lines (although nowadays, almost any product can be found online). Products are designed with a particular emphasis on ingredient quality so that skincare professionals can turn to these brands to make recommendations to their clients or patients.
Doctor Skincare Brands
Doctor skincare brands are a subset of professional skincare brands. Products that make up these lines are often the most researched and most carefully formulated. They tend to have the greatest concentration of active ingredients. And because these skincare lines are developed by practicing medical professionals, they carry the highest level of credibility and performance. Doctor skincare brands are viewed as not only effective but also trustworthy.    
Best Skincare Brands
The best skincare brand is one that you like, see results from, and stick with. Remember: you're more likely to use your products consistently when you like the way they feel, smell, and work.  
Your brand should also be simple to apply. One of the most confusing topics in all of skin care is the order of application for products. In general, apply your sunscreen first, and then apply your products from lightest to heaviest weight (e.g., serum to cream). Watch Dr. Schultz explain why order makes a difference in how effective your skin care products are:
BeautyRx has its own "Rx Number" system to keep things simple—each product has a specific number. Simply apply your products in order from lowest to highest. This eliminates the guesswork and makes your morning and evening routines quick and easy.
Your At-Home Regimen
For optimal results, we recommend using products from one skincare line. However, as we've noted, you can mix and match. Whether you choose to mix skincare brands or stick to one, make sure your routine is easy, simple, and enjoyable. Check out our guide to putting together a quick, no-time skincare routine. In general, we recommend that you use a cleanser, toner, and sunscreen in the morning. In the evening, use a cleanser, toner, exfoliant, and antioxidant. Again, as Dr. Schultz always says, "The best skincare routine is one that you commit to every day!" Choose the products work for you—you'll be on the right path towards healthy, glowing skin.