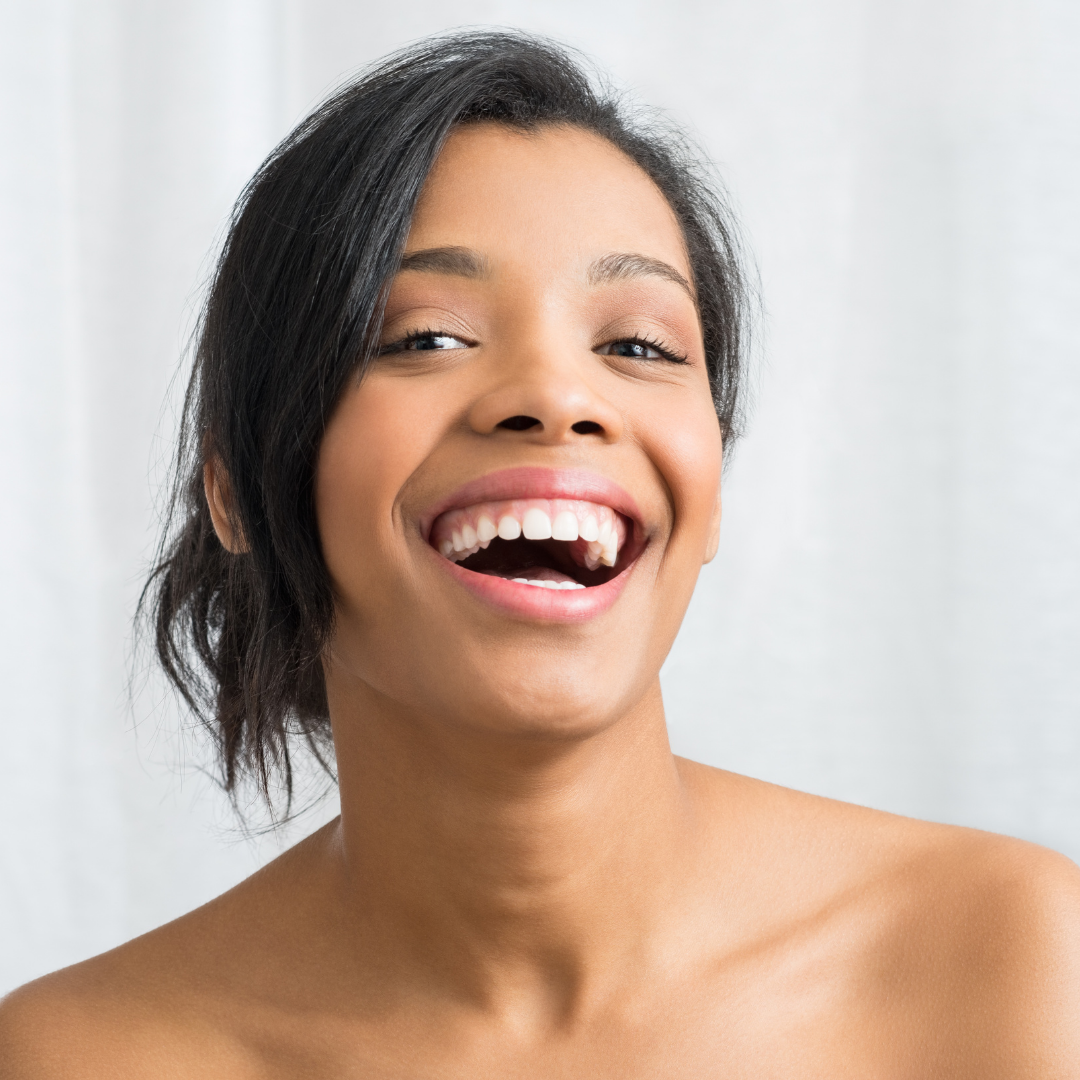 You've finally decided to get serious about your skincare routine, but what does that mean exactly? Do you need endless products and a medicine cabinet full of trial and error before you get the gorgeous skin you want? And how do you design quick, effective routines that won't leave you strapped for time each day? The good news is that you don't need to set your alarm clock any earlier to get beautiful, healthy skin. All you need is an easy routine you can stick to and products that actually work for your skin type.
And if you're not sure what your skin type is, Dr. Schultz is here to help you find out. He's spent over four decades working with over 100,000 patients with all kinds of skin types and issues. He knows skin, and with a little bit of his insight, you will too. You can combat wrinkles, get rid of discoloration, boost your glow, and take years off the look of your skin by following two simple three-minute routines—one in the morning and one at night. So if you have six minutes a day, you have time for gorgeous skin.
Best Skincare Routine
The best skincare routine for you is the one that matches your skin type. You have one of four skin types: oily, dry, combination, or normal. Each skin type faces its own unique challenges, and it's important to work with your skin, not against it. Below, we'll mention specific products that are most compatible with each skin type, but first, watch Dr. Schultz explain how to understand your skin type:
As we mentioned above, all you need are three minutes in the morning and three at night (and the right products for your skin type, of course) to get your best skin at any age. And if you truly have no time at all and just need the quick breakdown, here's your daily routine:
3 Minutes in the Morning:
3 Minutes in the Evening:`
Best Skincare Routine for Oily Skin
If you have oily skin, you might notice that your skin looks shiny, oily, and is prone to breakouts—especially in your T-zone. As Dr. Schultz mentioned in the video above, this skin type is caused by overactive oil glands producing excess oil. If this sounds like your skin, it's important to choose skincare products that will either reduce the buildup of oil on your skin or  won't create any more excess oil.
For oily skin, you should always be exfoliating, which is part of the basic evening skincare routine above. Exfoliation with ingredients like Dr. Schultz's next generation Tetrafoliant® is gentle enough to use every day, but potent enough to decrease the oil that leads to breakouts, discoloration, and clogged pores. In addition, make sure your moisturizer gives your skin the hydration it needs without adding excess oil to your skin. A light moisturizer formulated to keep your skin soft without clogging pores is your best bet for oily skin.
Best Skincare Routine for Dry Skin
If your skin type is dry, your cheeks will feel tight and cracked, and will sometimes even look flaky. This is due to a lack of water being produced by your water glands. That means it's time to add hydration back so your skin feels supple, soft, and smooth.
Again, you should follow the basic skincare routine laid out above. Remember, as Dr. Schultz says, your oil and water glands actually have nothing to do with each other. So even if you have dry skin, you should still be exfoliating in order to get rid of any excess oil and dead skin cell buildup that create older-looking skin. But for dry skin, you also need a moisturizer that's going to give you deep hydration and bring back that youthful-looking volume and glow you've lost to dry, rough skin. Choose a moisturizer with hyaluronic acid, shea butter, and willowherb to reinvigorate your skin and soothe it after a long day.
Best Skincare Routine for Combination Skin
If you have combination skin, chances are you never know which products to choose. But now that you have a better idea of how to determine skin type, you should be able to pick out the right products for every skin issue you have. With combination skin, your cheeks might be tight while your T-zone feels oily. So it's important to use the right products in the right places.
As with all skin types, follow the basic skincare routine laid out above. Exfoliation will help diminish the excess oil in your T-zone. And choosing a moisturizer that works for every skin type, from the oiliest to the driest, is the best way to retain hydration without any greasy residue.
Best Skincare Routine for Acne
When you are dealing with acne or breakouts, it's typically because you have a buildup of excess oil on your skin. So to deal with that excess oil, you may want to take your exfoliation to the next level with daily progressive exfoliation. Progressive exfoliation gradually increases the strength of your exfoliants so you get the most out of your at-home exfoliating products without irritating your skin.
What Dr. Schultz recommends for his patients is to start with an 8% exfoliating serum. It's an effective starter strength to jump-start the process. After a few weeks, you'll gradually progress to 10% exfoliating pads. And after a few more weeks, you finally use a 15% exfoliating cream. This gradual increase is important because, depending on what brands you use, not all chemical exfoliants are the same. For progressive exfoliation to truly work, the chemical exfoliant must be gentle but effective, which means it should be balanced and chemically buffered. Effective progressive exfoliation, which Dr. Schultz suggests with Tetrafoliant®, will deliver skin that's brighter, clearer, more even-toned, and smaller-pored. In other words: you'll have skin that just glows.
Morning Skincare Routine
Believe it or not, getting serious about skin care first thing in the morning won't cause you to run late for your day. You can decrease excess oil, remove pore-clogging dirt and debris, and protect your skin from UV rays in under three minutes. As we stated above, using a cleanser first, followed by a toner, will give your face an allover clean to set the stage for your freshest skin. You may recognize the benefits of a cleanser, but a quick spritz and swipe of a toner after you cleanse removes any remaining dirt and oils off your face that your cleanser may have missed. You haven't totally cleansed your face until you've used both. And once you've totally cleansed your face, all your other products can absorb into your skin and work better.
Your next and final morning product is your sunscreen. You want to apply this right after you cleanse and tone and before you put anything else on your face. Dr. Schultz explains, "Chemical sunscreens work by absorbing UV rays. In order to accomplish this, they must first be absorbed onto and into the skin so they can activate." Once you apply your sunscreen, you're all set. You can apply other skincare products (if you have the time!) or simply move on to your makeup. In fact, sunscreens like the Solar Defense SPF 50 are so lightweight that they work overtime as both sun protection and an incredible primer for makeup.
Nighttime Skincare Routine
Once you wind down for the day and you're getting ready for bed, you don't want to spend tons of time in the bathroom. Your evening routine will again give you the glowing, youthful-looking skin you want and they take less than three minutes to apply. Again you'll start with your cleanser and toner. Then, your next nighttime product will be an exfoliant. Using a chemical exfoliant helps remove what Dr. Schultz calls "pore sludge" from your clogged pores—it helps decrease fine lines and wrinkles, and it evens out your skin tone to reveal fresh, glowing skin when you wake up in the morning. Tetrafoliant® is Dr. Schultz's next generation of glycolic acid, the gold standard of exfoliants. This is because it's both effective and non-irritating, meaning you can exfoliate with it daily. With just those three nightly steps, you'll see dramatic improvement in the tone and texture of your skin.  After you exfoliate, your final product is an antioxidant. Antioxidants protect your skin even further from free radicals like UV rays as well as helping to even out your skin tone and remove any brown spots or discoloration. After you exfoliate at night, use an antioxidant with vitamin C for that extra glow.
Wondering why antioxidants work best at night? Watch Dr. Schultz explain why you'll get the most out of these superhero ingredients right before bed:
Best Skincare Routine Products
If you take three minutes in the morning and three minutes in the evening to take proper care of your skin, you're going to see an amazing difference in two weeks or less. As Dr. Schultz always says, "The best skincare routine is one that you commit to every day!" So by starting with these few products and just a few minutes a day, you are well on your way to having youthful-looking, glowing skin that you love.
3 Minutes in the Morning:
3 Minutes in the Evening:
Your At Home Regimen
After you nail down the basics with the morning and evening routine above, remember to add a light moisturizer for oily skin, a moisturizer with deeper hydration for dry skin, and a moisturizer to keep excess oil and dryness at bay for combination skin.