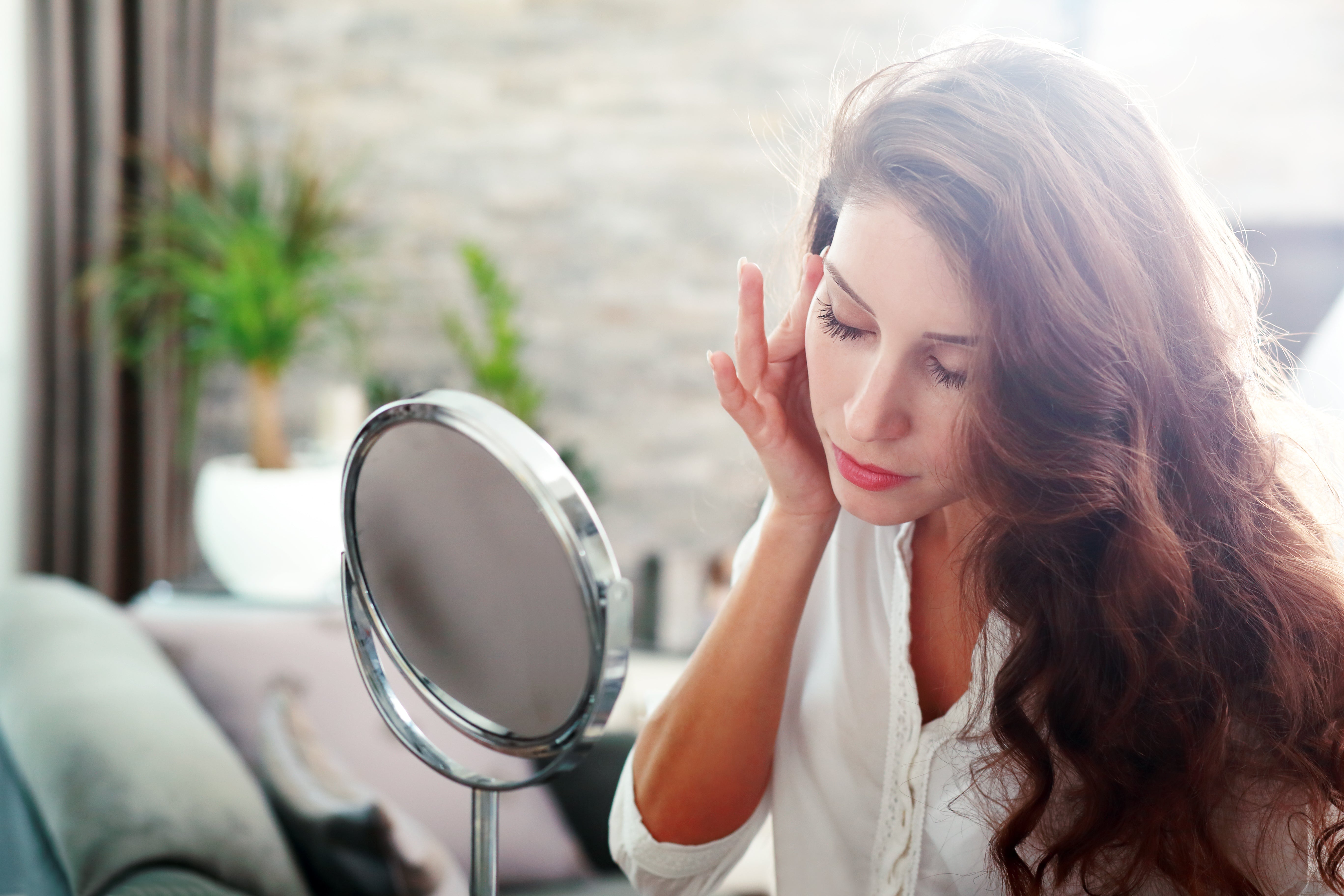 It's a lot easier to prevent than it is to cure. Think of it this way: When you go to bed at night, it's helpful to set an alarm for the morning so that you don't oversleep. There's your prevention. On the other hand, if you fall asleep without setting an alarm, it's more than possible that you'll oversleep and miss an appointment or be late to work. Sure — there's a cure (one that typically involves running around trying to get ready and out the door as quickly as possible). But this hurried scenario could have been easily prevented (see: aforementioned alarm).
The same goes for your skin and its inevitable wrinkles: Prevention is much easier than curing.
What Causes Wrinkles?
Before getting to work on preventing wrinkles, it's important to understand what causes them. "The skin loses volume and it sags or falls in," says Dr. Schultz. "And that is what causes a line or a wrinkle." Believe it or not — you begin to lose collagen in your twenties, but the loss isn't visible yet because you haven't lost quite enough to see a difference. That's why you won't actually see the wrinkles developing until you're older. Wrinkle creams can help the skin produce more volume and collagen, which prevents sagging and fine lines.
To Delay the Onset of Wrinkles — Start Early
The good news? The onset of wrinkles can be delayed. If you begin using wrinkle creams and prevention products in your twenties, Dr. Schultz says that the development of wrinkles could be postponed by five to ten years. The age at which wrinkles become visible depends mostly on genetics — so, hypothetically, you may be genetically inclined to see your first wrinkle at age 40. But, if you began using wrinkle creams at an early age, your first wrinkle may not make its debut until you're 50.
An Anti-Aging Regimen — Where to Begin
So what's the best product to use for anti-aging? Easy! BeautyRx's Triple Vitamin C Serum is the winner of Shape Magazine's "Best Anti-Ager." Not only is this serum an anti-aging product, but it has also been proven to reduce the appearance of hyper-pigmentation and dark spots — leaving your skin soft, radiant, and hydrated.
It's worth noting that it's never too late to begin an anti-aging regimen. Although already-present wrinkles won't magically disappear, you can diminish the appearance of them with a product like our Soothing Moisture Cream. It's enhanced with the BeautyRx antioxidant complex, Triantiox™️, which helps hydrate the skin. After a consumer study, 100 percent of participants said they saw instant results and noticed more youthful-looking skin.
The bottom line: When it comes to anti-aging, the earlier you get started, the better. That said, the time to begin is now because it's never too late to reveal gorgeous, glowing skin.