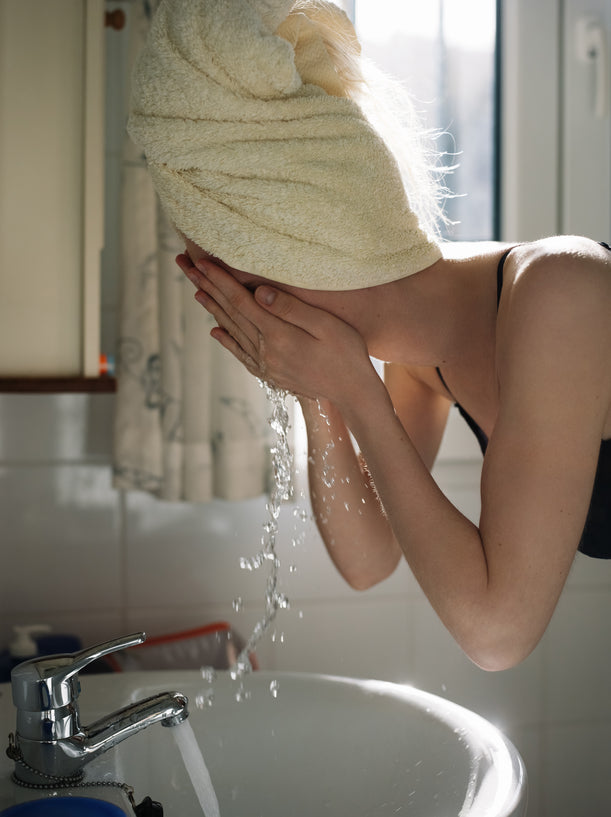 Dr. Schultz has used used many types of chemical exfoliants throughout his 30 plus years at his dermatology practice on Park Avenue in New York City: salicylic, phytic, lactic, retinoids, and more.
"In the late 80's, I used to prescribe tretinoin (the only retinoid available then) to my patients because it was the best exfoliant available at that time. But the problem was it caused a high incidence of irritation and side effects. The other exfoliants I mentioned weren't effective enough for tone and textural facial rejuvenation," Dr. Schultz said. 
Then glycolic came on the scene. 
Glycolic acid is the gold standard of chemical exfoliants due to its wide therapeutic range (its strength can range from one to 70 percent, although strengths above 15 percent should only be administered by a professional), which makes it very versatile and effective. Glycolic is also super gentle and doesn't cause redness, downtime, or irritation when formulated properly. It's also simple to neutralize: just splash your face with water! 
Glycolic removes all the dead skin cells sitting on the surface of your skin that can make you look dull or uneven. However, it's important to start at a lower strength to ensure that no redness or irritation occurs; we call this progressive exfoliation. Think of this technique like going to the gym. You wouldn't start with a 50-pound weight. You'd start with five pounds and work your way up. For example, in Beauty Rx's Progressive Peel 2-Step Kit, you begin with a starter-strength 8% glycolic serum and then progress to the 10% pads, and can move up to a 15% cream with our Advanced Kit. And all without any irritation, redness, or downtime, just smooth, gorgeous, glowing skin.