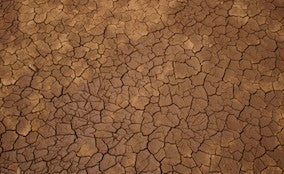 The purpose of facial moisturizers isn't a secret; it corrects, treats, and prevents dry skin. Skin that doesn't have enough water looks flaky and it can even feel a bit "tight" to the touch (cheeks are prime real estate). Moisturizers contain ingredients like aloe vera, ceramides, dimethicone, hyaluronic acid, glycerin, shea butter, and silicone, all of which help rehydrate your skin, improve your complexion, and even smooth out fine lines and textured skin. It's kind of like dermatology's Gatorade.
When to use a moisturizer
Moisturizer isn't like a cleanser, which is a product you should definitely be using everyday. The truth is, you are the decision maker in terms of when to use a moisturizer and when not to use one. If your skin isn't dry or flaky, why bother? Chances are your skin is staying hydrated on its own.
Seasonal skincare
But when winter rolls around (and thank goodness we still have a few months), dry skin usually comes with it. This is moisturizer's moment to shine; often times, you need a heavier product, like a BeautyRx Nourishing Facial Moisturizer, to keep your skin's thirst quenched. Just make sure you aren't using thicker moisturizers on areas of your body that might be prone to acne, specifically the face, back, and upper chest.
Partnering up with sunscreen
We all know sunscreen comes first. Literally. It should be the very first product you apply to your skin in the morning after cleansing. So, will a moisturizer with sunscreen still do the trick? You bet. Any product that has an SPF on the label, whether it be a moisturizer, a lip balm, or make-up, will provide protection from the sun. So you decide, is a daily moisturizer right for you?
Have a skincare question? Please, by all means, ask away!