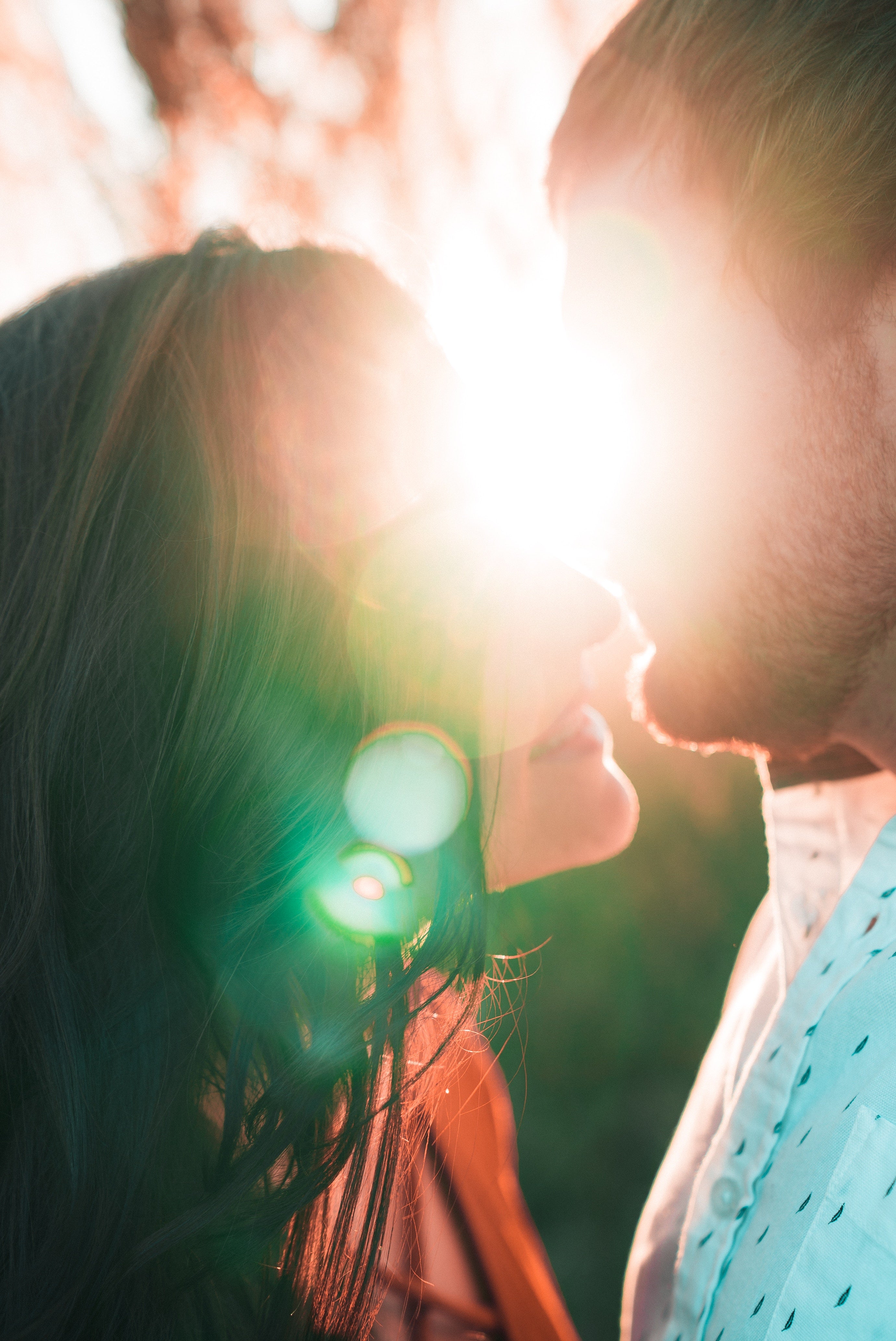 If you've ever looked at your husband, brother, or son and wondered how they have such great skin when they barely take care of it, you're not crazy. Although you know the benefits of a great skincare routine, the men in your life may be less informed, but still have beautiful, glowing skin. The reason? Well, there are actually three major differences between men's and women's skin that give men an advantage when it comes to skin care.
Men Are Exfoliating Daily, Whether They Know It or Not
You are well aware of the benefits of daily exfoliation. Whether you're using an at-home peel system or a gentle exfoliating eye cream, you know that exfoliation is the key to glowing, youthful-looking skin. But even if the men in your life don't have the same skincare insight as you, they have probably been exfoliating much longer than you have. Dr. Schultz explains, "Most men, since the age of thirteen or fourteen, have been shaving almost every day — which means they have been exfoliating two thirds of their face daily since they were teenagers. Any form of exfoliation, whether it's chemical or physical, makes your skin look smoother, lustrous, and more even-toned."
Men's Hormones are Working Overtime
The difference in men's and women's hormones makes another significant impact on the skin. Men have much higher levels of testosterone, which is the primary driver of oil glands. So men's oil glands produce more oil and that oily sheen on the surface of the skin protects them from the signs of aging. "But more importantly," Dr. Schultz adds, "that same testosterone causes the oil glands to be thicker, plumper, and more vital. It increases the thickness of the middle layer of skin and anything that increases the thickness of your skin will delay the emergence of lines and wrinkles." So while men may have dealt with a bit more oil production and acne when they were younger, but now the thickness of men's oil glands can actually help delay the fine lines that make them look older.
Women's Hormone Levels May Be Falling
On the flip side of the male hormonal equation, women who are perimenopausal have falling levels of estrogen. This decrease in estrogen leads to a thinning of the middle layer of the skin. Dr. Schultz adds, "There's also a thinning of the upper layer of the skin, which tends to make the skin become flaky, making it look dull and matte." Despite this natural, hormonal change in your skin's texture, daily glycolic exfoliation can help revive the dull and matte-looking surface of your skin and the right moisturizer can even temporarily plump and smooth your skin. It may be annoying that the men in your life seem to have a head start when it comes to smooth, younger-looking skin. But with daily exfoliation, that takes less than two minutes a night, you can even the playing field. And not just that, you can actually get better looking, more beautiful skin than you ever thought possible.
Whether it's shaving or a difference in hormones, it's clear that men and women will have different skincare needs, issues, and advantages. Those three main differences between men's and women's skin may make it easier for men to maintain youthful skin, but with a little knowledge and the right products, beautiful skin can be yours, too.