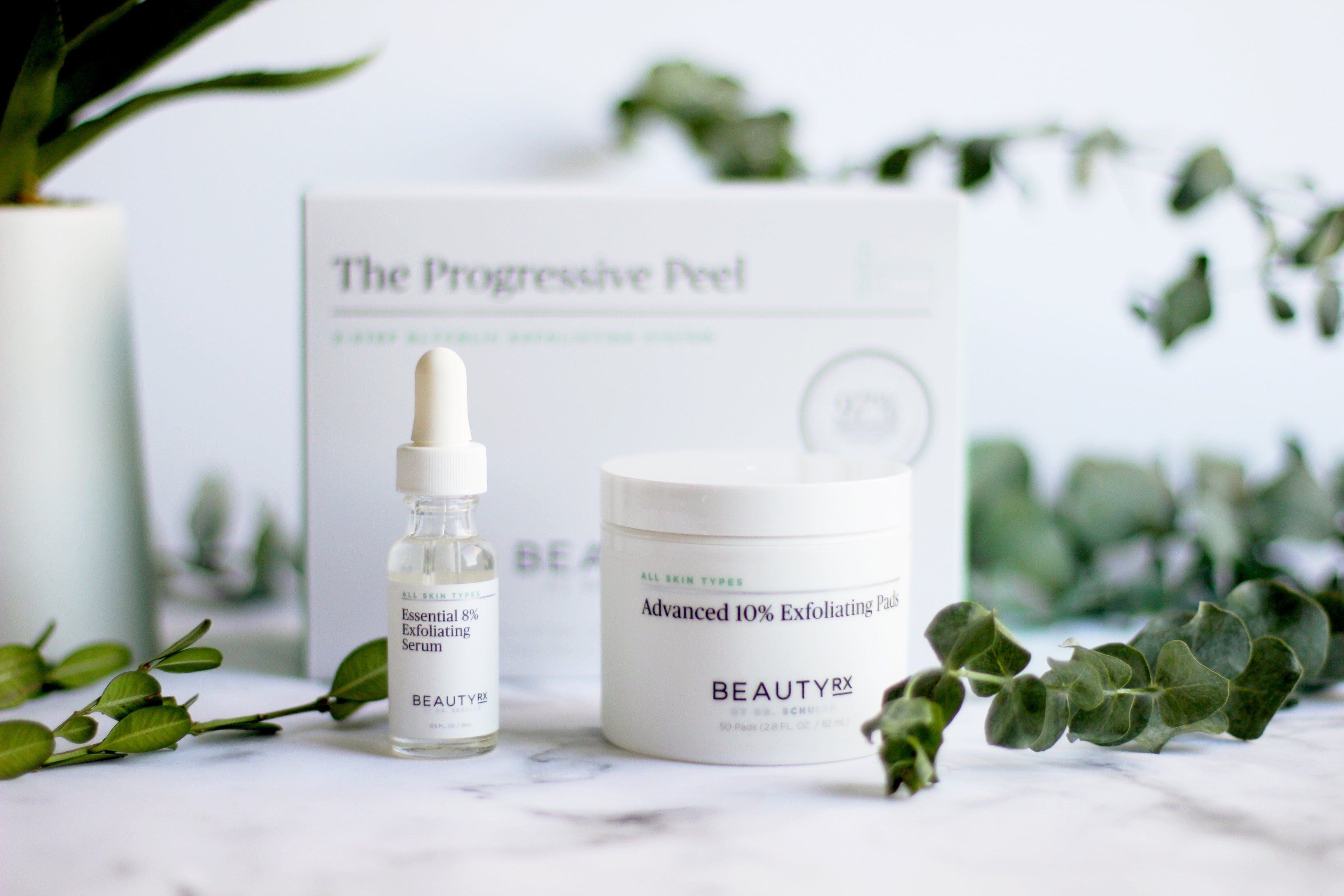 We have good news and bad news. Ever the optimists, let's begin with the good: You have gorgeous, glowing skin. The bad? It's hiding.
Right now, dead, dulling cells are accumulating on the surface of your skin. Not only do these dead cells result in tired, discolored skin — but they also block your skincare products from absorbing optimally and prevent your makeup from appearing smooth.
Back to the good: We have the fix, and it comes in the form of our Progressive Peel system. Before we get into how it works, let's dig into the story behind why Dr. Schultz developed it.
Why Glycolic? Wrinkles Aren't the Problem.
Dr. Schultz's glycolic technology was his answer (and rebuttal) to his most common patient concern: wrinkles.
"Everyone treats wrinkles, but wrinkles account for only 5 percent of what you see on your face," says Dr. Schultz.  He explains that the other 95 percent of what you see on your face — the dead cells that make your skin look dull, tired, discolored or large pored — are responsible for what you don't like about your skin. So, he challenged his patients to focus on fixing the 95 percent.
Glycolic exfoliation gently sloughs away those problematic dead cells, revealing gorgeous, glowing skin. And guess what? When your skin is smooth, bright and firm — you may realize that wrinkles were never the problem.
A System That Works — Available In-Home
Dr. Schultz has performed over 50,000 in-office glycolic peels over the past decade and has seen glowing results across the board. So, problem solved for Dr. Schultz's New York City-based clientele — but what about everyone else?
Dr. Schultz says, "My patients loved the peels — and the results! — so much that they often said, 'I wish my mother lived in New York.' Or, 'I wish my sister lived in New York.'" Recognizing that his patients were so enthusiastic about his in-office peels, Dr. Schultz was motivated to develop a system that could bring gorgeous, glowing skin to anyone seeking it.
"If people couldn't come to me, I was going to take it to them," says Dr. Schultz. "Like a house call."
And thus, the Progressive Peel was born. The gentle, effective glycolic system produces the same results his patients get in office: brighter, smoother, more even-toned skin with no redness or downtime.