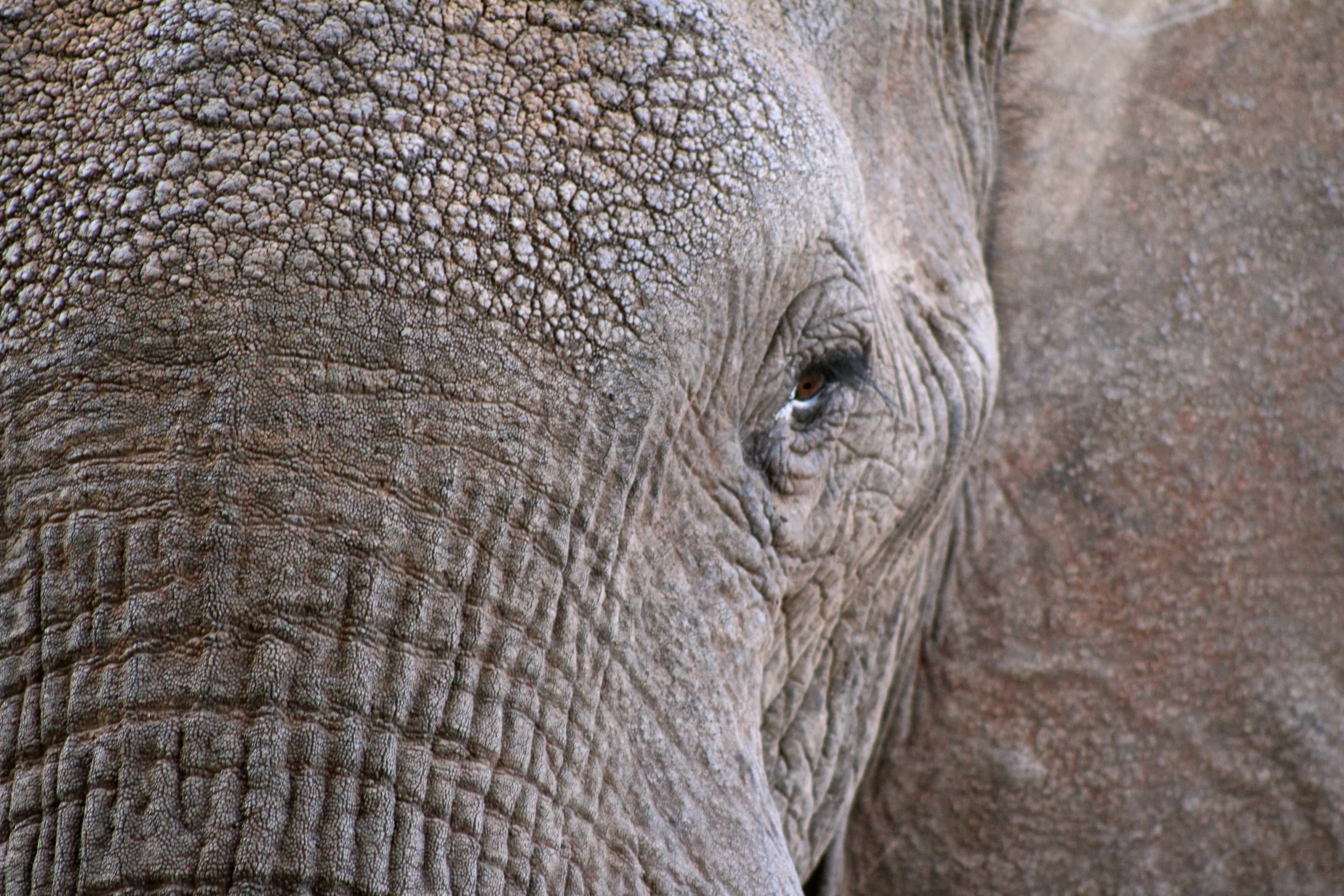 It's the one skin condition that everyone can expect to deal with some day: wrinkles. They're those little, fine lines and deep, exaggerated creases we'd love to erase. Unfortunately, wrinkles like to show up on your skin as soon as possible and can start to appear as early as your mid-twenties. While the reversal of wrinkles is very difficult, there are definite strategies to help minimize their appearance and even prevent new wrinkles from forming.
What Causes Wrinkles
There are two main causes of wrinkles. The first cause that Dr. Schultz describes is, "repeated unprotected exposure to the sun, which causes collagen and elastic tissue in the skin to break and causes lines and wrinkles." So it's imperative that you wear sunscreen, no matter the weather, for proactive protection against skin-aging from sun damage.
But wrinkles form another way that you may not be thinking about from day to day. Repeated motion of the skin, including creasing and folding like frowning, smiling, and squinting, all cause wrinkles. This expressive back and forth motion causes the collagen and elastic fibers in the skin to break. Dr Schultz says to think of it like a paperclip: if you keep bending the paperclip back and forth, eventually it will break, and the same goes for the elastic fibers and collagen in your skin. Those fibers in your face bring your skin back to its normal, youthful-looking state, so if you repeatedly stretch them out and eventually break them, that's when your wrinkles become permanent. And while we generally assume that our skin has the capacity to repair itself, once collagen is broken, our skin can't make much more.
A Quick Fix for Fine Lines
Although it's not a long term solution, if you want an immediate quick fix to improve fine lines and wrinkles, Dr. Schultz has a trick to bring back the volume. And the secret weapon? Moisturizer. Dr. Schultz says you should lubricate wrinkles with a moisturizer and "rub firmly for a few minutes. The pressure from repeated rubbing causes safe inflammation which causes the skin to fill in the lost volume that caused the lines." Without the moisturizer, the friction would stretch and pull your skin, so that's one reason it's your secret weapon.
Additionally, moisturizers work to soften and volumize your skin by infusing water from the outside-in, improving the look of fine lines and wrinkles. "They do it with humectant ingredients that literally grab, bind, and then cause water to absorb into and slightly swell your skin. The safe swelling will temporarily diminish the appearance of lines and wrinkles."
Dr. Schultz adds, "A moisturizer increases the moisture content of your skin, it thereby slightly increases the volume of your skin, which makes it more supple and less taut. Adding moisture also hydrates over-dried, dead, and flaky surface cells. This changes their shape and optical properties, and therefore literally hides them from sight." So with the right moisturizer you can instantaneously make your skin more supple, vibrant, and smooth.
The Long Term Solution for Fixing Fine Lines
Once you get your immediate fix, it's time to start thinking about longer term solutions. If you're dealing with the occasional fine line here or there, there's an incredibly easy at-home solution you can start today: daily exfoliation.
Chemical exfoliants are incredible solutions to revive dull, old, tired-looking skin. They do this by clearing off the dead cells that form and clump on the top layer of your skin every day. By practicing daily exfoliation, you remove those dead skin cells and improve the firmness of your skin over time. In fact, in a consumer study of The Progressive Peel, which is Dr. Schultz's proprietary formula of glycolic exfoliant, 94% of participants had a reduction in fine lines. With regular, daily exfoliation, you can start seeing results in just two weeks. 
The Long Term Solution for Reducing Deep Wrinkles
To prevent wrinkles in the long term, you may need to have an in-office procedure like Botox. The amazing thing about Botox is that as soon as you start using it, you slow down the aging process. If you choose to get Botox before you get lines on your upper forehead, frown lines, or crow's feet, then you will successfully prevent wrinkles from occuring in the future. This safe, non-toxic procedure works by paralyzing the muscles that are constantly contracting and causing your wrinkles in the first place. Getting Botox before your skin has been through repetitive creasing and folding means the collagen hasn't broken down yet and you can prevent it from doing so in the future. So wherever you use Botox, it will act as a preventative agent against future wrinkles.
Whether it's
sunscreen
,
moisturizer,
or an in-office treatment, you've got a variety of options to help you prevent and reduce those fine lines on your face. Wrinkles are an incredibly common skin condition, and no matter who you are — from skincare newbie to a seasoned pro — just a couple of products and a little bit of knowledge can go a long way in prevention.