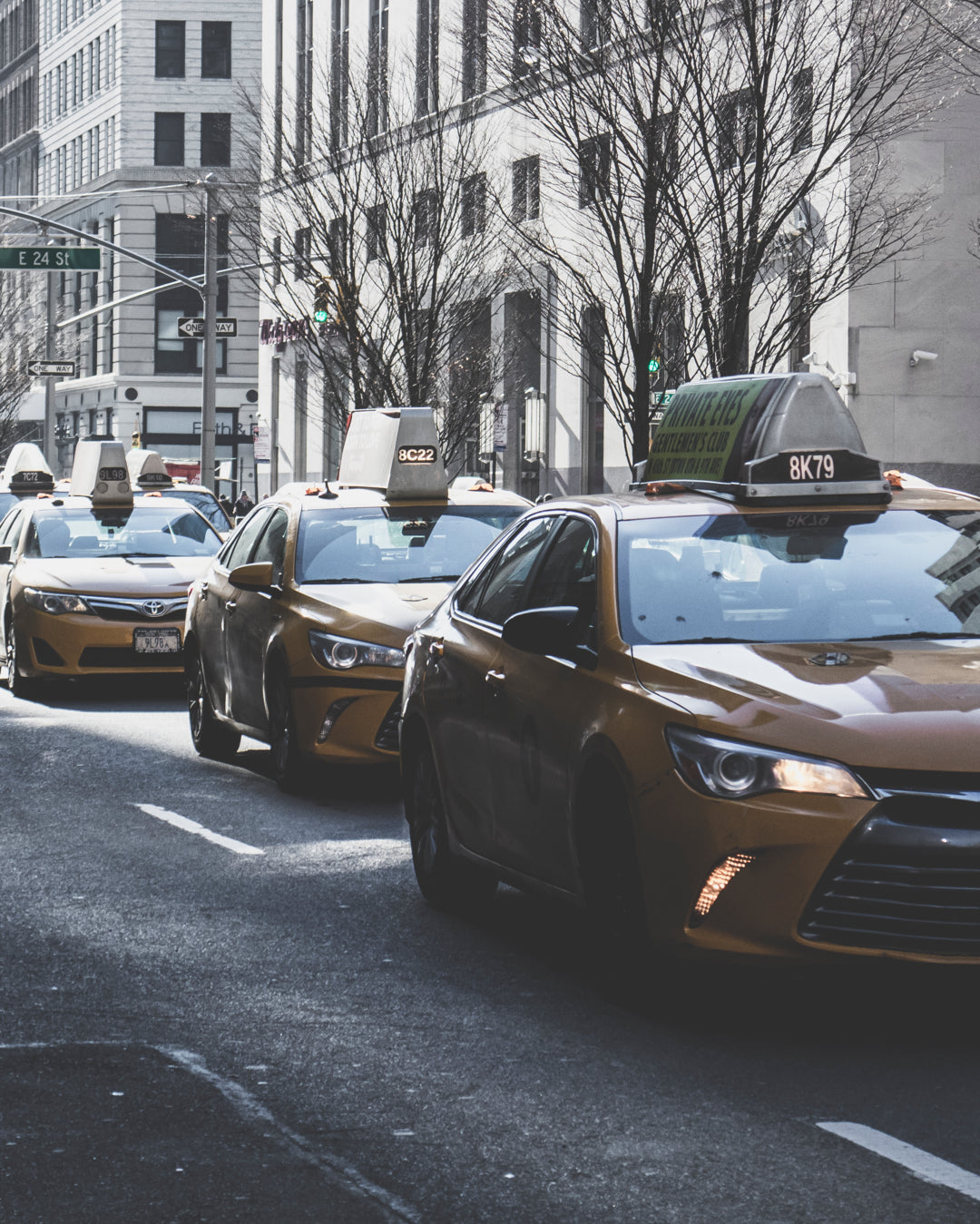 Smoke and soot and pollution — oh my! There's no question that living in a big city, like Manhattan, can wreak havoc on your skin. Pollution from cars, trucks, and factories are constantly being emitted into the air, whether you see it or not. As a result, your natural facial oils absorb the pollution, which clogs your pores. To add insult to injury, the airborne pollutants get buried deeper into your pores when you wipe or rub your face throughout the day, and an excessive buildup of pollutants in your skin can cause premature aging and wrinkles. But we have good news for our fellow city dwellers: There are ways to protect your skin from the effects of city living.
Clean (and tone) it up.
The first step to any skincare routine is always cleansing. As you know, Dr. Schultz always says that the cleansing process consists of two steps in order to get the deepest, most effective cleanse. Use a cleanser, like the Balancing Glycolic Cleanser, to rid your face of any makeup, dirt, or other impurities. To complete the cleansing process, use a toner (our pick is the BeautyRx Clarifying Toner) to ensure that there are no traces of impurities left behind.
To prevent build up, exfoliate.
You're probably thinking, "What's the best way to unclog pores?" Well, pores don't shrink overnight, but exfoliation daily certainly helps. With nightly use of The Progressive Peel, not only will your pores shrink over time, but your skin will show increased brightness, improved firmness, and a reduction of fine lines. Best yet — regular exfoliation will prevent the build up of pollutants on your skin (and the resultant premature aging).
Combat pollutants with an antioxidant.
Perhaps the best way to save your skin from air pollution is by using an antioxidants. As its name suggests, antioxidants fight oxidants, like ozone, that are in the air and, when trapped in your skin, cause dull, uneven, and aging skin. After exfoliating, use a modest amount of an antioxidant, such as the Triple Vitamin C Serum. This serum also fights against anti-aging, which can be caused by air pollution.
City skin needs hydration.
To complete your wash-away-the-city skincare routine, a moisturizer that keeps the skin hydrated and combats premature aging is essential. BeautyRx's Soothing Moisture Cream is the ultimate night cream that fits both of the aforementioned criteria. Formulated with hyaluronic acid, shea butter, and willowherb, the Soothing Moisture Cream provides a deep hydration for stressed-out skin. And what could be more taxing than living in a fast-paced city? The Soothing Moisture Cream will also diminish the appearance of fine lines over time with extended use.
As always, wear sunscreen.
For those days when you have to run out the door, always be prepared with your daily dose of SPF. Rain or shine, the sun, just like pollution is always there. "Protect your skin from the sun [and] from pollution," says Dr. Schultz. "Do the best you can." If you're ever in need of a quick skin pick-me-up while on the go, throw a pack of Anytime Pads in your bag to control excess oil, wipe away dirt, and remove makeup to keep your skin fresh.