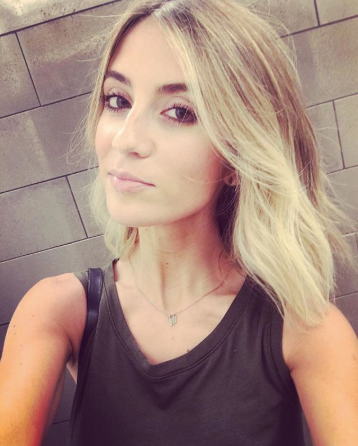 To find the perfect gift for your loved ones, all you need is a little bit of inspiration. And that's just what Ashley Spivey, a skincare expert and influencer, is sharing with us today. Ashley has tried every skincare item in the books, and has some helpful hints when it comes to gifting skin care to family and friends. Read on for her take on the giving beautiful, glowing skin this holiday season:
1. Gifting skin care sounds like it could be tricky. What are your tips for choosing the right products?  
I love to give very personalized gifts so I always try to make it very specific to the person and something they have commented on or requested.  For instance, if it is someone who travels a lot—the Airplane Skin Kit is perfect! Or if someone has very sensitive skin I would give the Soothing Moisture Cream. If you are completely clueless about what the person wants you could always stick to getting them the basics, like an SPF, cleanser, and a toner.
2. What BeautyRx product do you suggest for my husband/boyfriend?  
My husband is a huge fan of the Triple Vitamin C Serum and the Nourishing Moisture Cream. His Skin tends to be dry and when I taught him about the importance of vitamin C and moisturizing, his skin has never looked better! He actually has glowing skin!
3. What BeautyRx product do you suggest for my friend who has tried every product under the sun?  
I would recommend the Progressive Peel because there really is no other product like it! I've tried every type of peel pad out there and this is the only one that didn't make me dry or break out.
4. What BeautyRx product do you suggest for my friend who's always traveling and on-the-go?
One of my biggest complaints about skincare is that they often don't make travel kits or travel size bottles for customers to bring in carry ons. I'm so happy Dr. Schultz made the Airplane Skin Kit and the Dermstick for Pores, which are both lifesavers when my skin looks awful on the plane!
5. What BeautyRx product do you suggest for my mom or mother-in-law, or someone in my life who's always taking care of others and rarely takes care of herself?
This is a tough one because you don't want to give them anything that suggests that their skin doesn't look flawless.  I would suggest the Ultra Hydrating Eye Repair Cream or the Nourishing Moisture Cream, which both have a luxurious texture and will feel great on their skin.
6. What BeautyRx product should I pick up for myself while I'm shopping for everyone else?
You really cannot go wrong with any of the BeautyRx products but my favorites are the Triple Vitamin C Serum, the Progressive Peel, and the Soothing Moisture Cream.