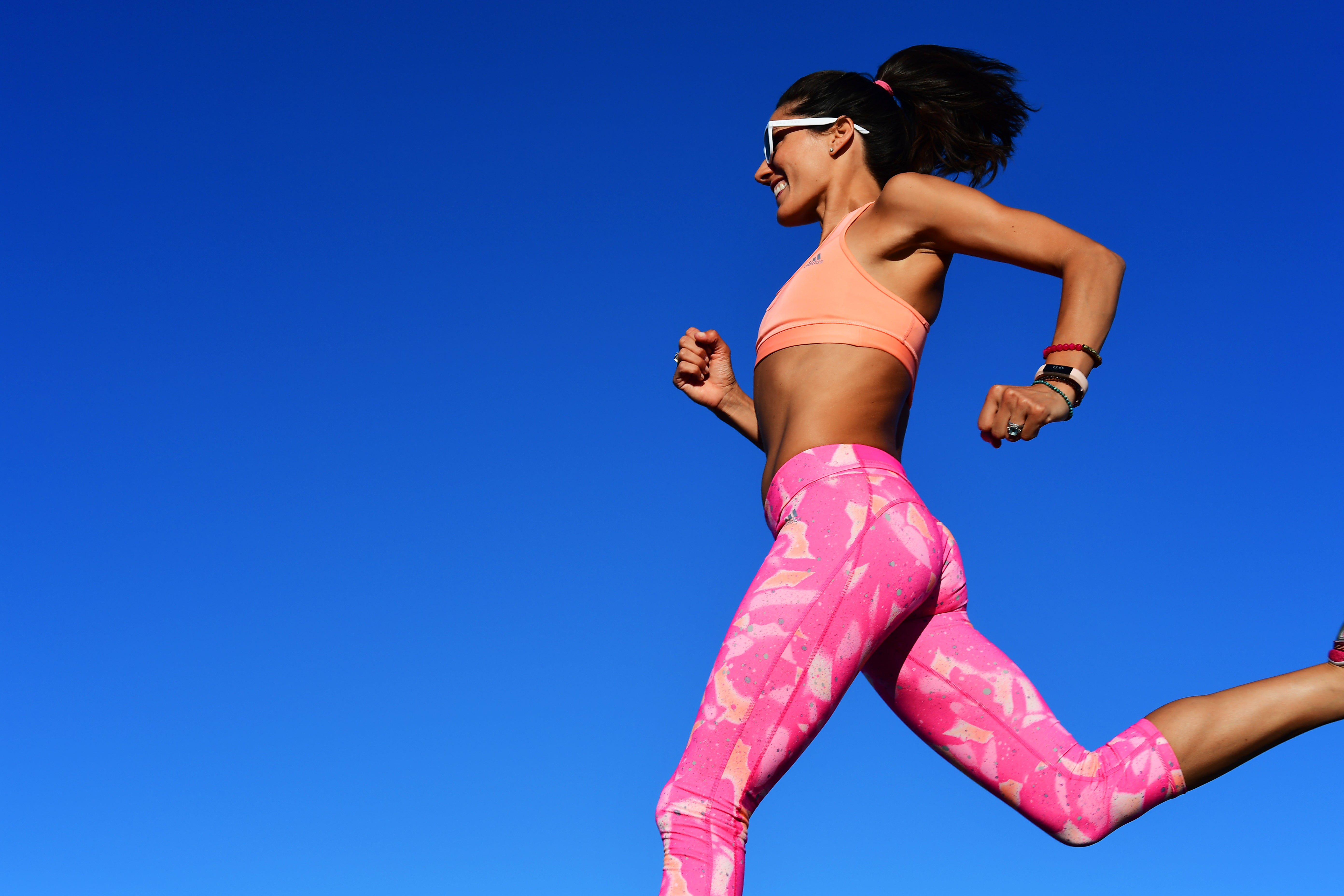 The snow is starting to melt. The trees are starting to blossom. And Christine Bibbo Herr, the mastermind beauty and fitness influencer behind NYC Pretty, is spring cleaning the old and welcoming in the new. Whether it's a new fitness routine, new perspective or rotating her beauty products to work with warmer weather, Christine has spring cleaning on her mind. She sat down with us and chatted about how she's refreshing her routines for the season:
What's your favorite part of the spring season?
I spend a lot of time in Central Park, so even when there's snow on the ground, the second I see the flowers budding it makes me so excited for the warmer weather. The daylight is everything to me — to know I have two more hours left of it after 5 p.m. is huge.
What activities or events do you look forward to the most in this season?
Surf season is coming up, so I do a lot of workouts to get me ready to surf this summer; and I try to get outdoors when I do them. It's great to get out of the apartment and work out in the park at this time of year. Because I'm in the sun so much, it's super important for me to be protected, so I throw my favorite Solar Defense with SPF 50 in my bag and make sure I'm covered for all the workouts I do outside.
What are your top three wellness routines that you change up for spring?
My eating habits: I find that when the temperatures get warmer and everything feels much more pleasant, I have an urge to have healthier, fresh foods, salads or smoothies. I love cooking lighter, healthier meals — cold dinners, fresh, vegetable-heavy meals. You can check out some of those recipes on my blog!

My commute: I love to change up my commute. I just want to be outside longer during the day, so I skip the subway and ride my bike or walk to where I'm going.

My beauty products: I also love to do an overall clean out of my beauty products, moving my lighter products to the front of my cabinet. I love to use a lighter moisturizer when I'm indoors, or my go-to Solar Defense with SPF 50 which keeps my skin hydrated and protected.
What are you ready to get rid of as winter ends?
Anything that isn't making my life any easier! I'll go through all my bags and clothes from last season and get rid of anything I'm not using anymore, either by making donations or giving goodies to family and friends. I get a ton of samples and products to test for my job, so these things pile up fast! I also love to exfoliate and make sure I'm getting rid of any dead, dull skin. The Progressive Peel is my go-to, it's so simple to use and gives me an amazing glow.
What products are your must-haves for warmer temps?
Skin protection from the sun is huge for me, so I definitely wear lots of hats and sunglasses. I always have my SPF in my bag as well as any facial spray. I love the Facial Hydrating Mist in my Airplane Skin Kit. It's great because you can just pop it in your bag and it's an easy way to refresh while you're out on the go.