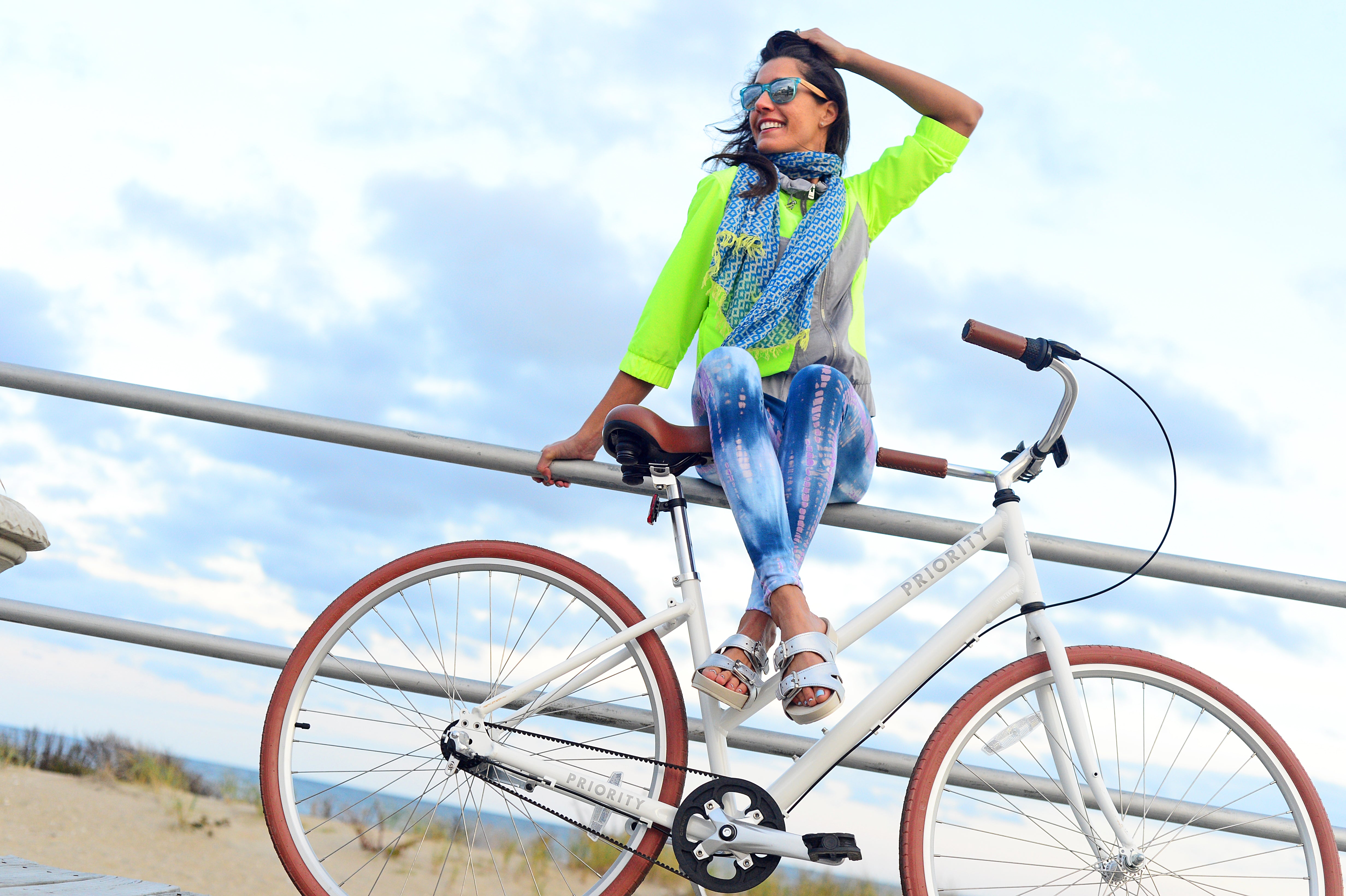 Known for her colorful New York City life, killer fitness photos, and TV appearances on the Today Show, Christine Bibbo Herr, or NYC Pretty, is a lifestyle influencer to follow. How does she stay glow-y and photo-ready? We talked with Christine to find out the details of her daily beauty routine. 
What does your typical beauty routine look like?
I try to keep my routine as simple as possible. I wash my face with BeautyRx's Gentle Cream Cleanser, then use sunscreen and moisturizer. When it comes to makeup, I don't wear a lot of foundation unless I'm on camera to give my face a breather! I usually go for a little highlighter, blush, mascara, and lip gloss. Before bed, I cleanse, exfoliate and hydrate with moisturizer and eye cream. 
What about your hair? 
I've never colored my hair, and won't until I get grays! Because I work out a lot, I wash my hair every day or use a dry shampoo. I get my hair cut at Arrojo; they're the best.
Is there one beauty product that you feel like has been a life-changer for you? 
I love BeautyRx's Triple Vitamin C Serum. I thought it would be drying, but it's not, and it gives me the anti-aging boost I need. 
Working out is a big part of your every day routine. Are there any products you always carry in your gym bag? 
I like wipes because they are easy to use on the go. After I go for a run, I want to get the sweat off my face so I don't break out. I've been using Yes to Cucumbers, Art Naturals and BeautyRx's Exercise Kit. I also really love face mists for a little refresher, like a lavender or rose water mist. 
What's the most important thing you've done for your skin to keep it glowing? 
I always try to keep up with getting monthly peels at The Peel Bar, as well as getting facials once a month. My skin can be temperamental, so sticking to a routine is important for me.
I know you're a big sunscreen wearer. Have you always been that way, or what made you decide to make it  a must-do part of your routine?  
I think I got more serious about it after seeing Dr. Schultz for the first time, who removed some suspicious-looking moles. I'm outside a lot, and my skin produces a lot of melanin, so I have to be careful. But Dr. Schultz told me that with my lifestyle, I can't hide from the sun. Instead, I have to make sure I wear sunscreen every day. I can't live in a bubble!
What's your skin type and how do you tailor your routine to fit that? 
My lifestyle is hard on my skin-- I'm outside all the time. I might come back with scrapes and bruises from surfing, so I have to take extra good care of it. I'm a combination skin type, so I consciously select products that will reduce oil but also moisturize and protect my skin. 
Are there any celebrities that inspire you, beauty-wise? 
I love seeing a celebrity that is aging gracefully, like Julia Roberts, Gwyneth Paltrow, or Meryl Streep. No one wants to get old, but I want to do it as gracefully as possible with as little invasiveness as possible, It's great to see celebrities embracing their age and exuding happiness.