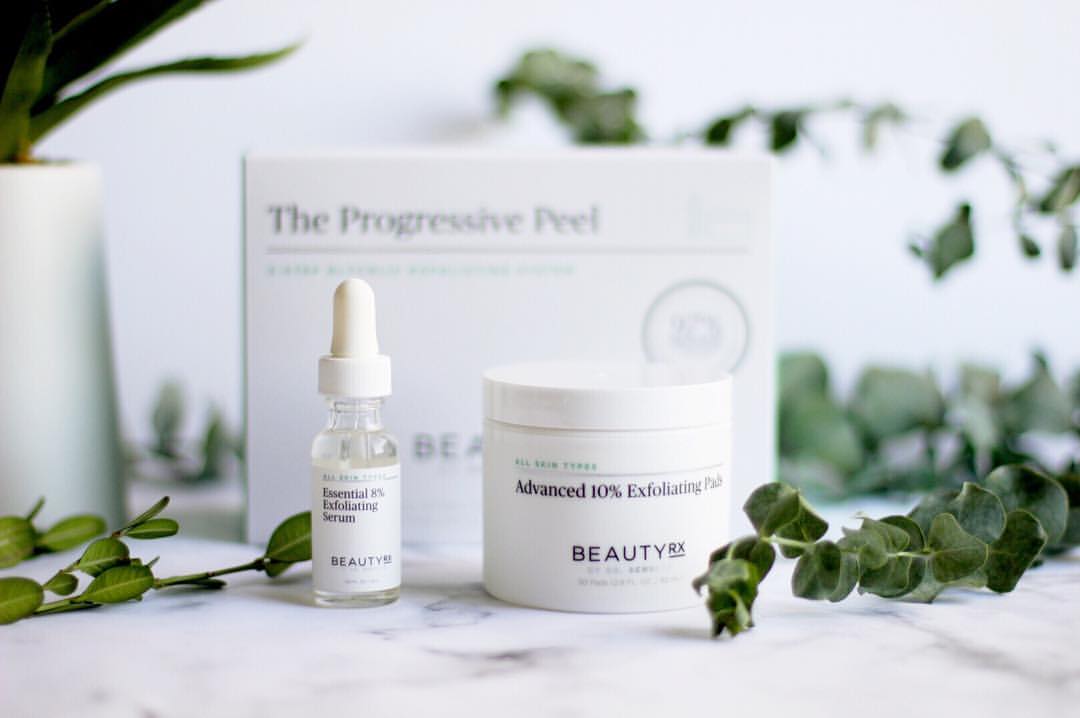 One of the most exciting things is to get your skin care ducks in a row. Finally figuring out what the right regimen is for your skin type, setting yourself up for monthly success, and seeing the real results from products that actually work can feel so satisfying. But what do you do when you're ready to take your routine to the next level? How should you begin your most advanced regimen? Today, Dr. Schultz helps us identify how you can increase the strength of your glycolic acid products to see even better results.
Five Reasons to Use Glycolic Acid
There are many products you may be using that don't have "levels" through which you progress. The basics, such as your cleansers and toners, are going to stay your basics. But where the fun really begins is with glycolic exfoliation — the cornerstone of how Dr. Schultz treats 95% of all skincare concerns. So why exactly is glycolic acid so good for your skin? Here's a quick refresh:
According to Dr. Schultz, there are five reasons that glycolic acid is the current gold standard of all chemical exfoliants. He says, "First, it's unsurpassed in its efficacy. It just works. Second, it provides both consistent and predictable results. Third, glycolic acid is extremely versatile and can treat an array of skin conditions ailing you. Fourth, it can be chemically 'tweaked' to both maximize its efficacy and minimize irritation at the same time. And lastly, and most importantly, it has unparalleled patient satisfaction." Dr. Schultz recommends glycolic exfoliation to all of his patients because it's effective, non-irritating, and his patients fall in love with their results.
How to Think About Increasing Glycolic Acid Strength
Don't let the percentages and strength levels intimidate you. According to Dr. Schultz, there's a very simple way to think about how to increase your glycolic strength. Think of it like increasing weight at the gym! Dr. Schultz says, "You don't start with 100 pound weights. You start with 30 pounds and gradually work your way up to 100." By gradually increasing the strength of the glycolic, and through feedback and adaptation, this kind of progressive exfoliation trains the skin to receive, tolerate, and respond to higher (and therefore much more effective!) levels of glycolic without irritation. And because there's no irritation, this progression offers you the chance to maintain a daily regimen without the need to rest between treatments, which is critical to achieving younger-looking skin.
The Steps to Increase Your Glycolic Acid Strength
What Dr. Schultz recommends for his patients is to start with an 8% glycolic serum. It's an effective starter strength to jump start the process. After a few weeks, you'll gradually progress to 10% glycolic pads. And after a few more weeks, you finally use a 15% glycolic cream. This gradual increase is important because, depending on what brands you use, not all chemical exfoliants are the same. For progressive exfoliation to truly work, the chemical exfoliant must be gentle but effective, which for glycolic acid, requires it to be balanced and chemically buffered.
The Youthful Benefits of Progressive Glycolic Exfoliation
Effective progressive exfoliation, which Dr. Schultz suggests with glycolic acid, will deliver skin that's brighter, clearer, more even-toned, and smaller-pored. In other words: you'll have skin that just glows. You will have younger-looking skin, but Dr. Schultz reminds us that, "younger-looking skin isn't just about wrinkles! If you make a map of your face, wrinkles account for less than 5% of your face. Of course they count, but when a 55-year old woman comes to me to fix her lines and wrinkles, after her treatment, she doesn't look like a 35-year old woman... she looks like a 55-year old woman without lines and wrinkles. That's because the rest of her skin, the 95%, is still 55-year old skin." And exfoliation isn't just giving you brighter, firmer skin. Getting rid of dead skin cells and debris enables all of your products to absorb into your skin so they work better, and they create the perfect canvas for your makeup to apply flawlessly.
So remember, fixing lines and wrinkles can make you look a little better, but it doesn't make you look younger. Using progressive exfoliation with glycolic acid targets 95% of your skincare concerns, delivering radiant, younger-looking skin every time.