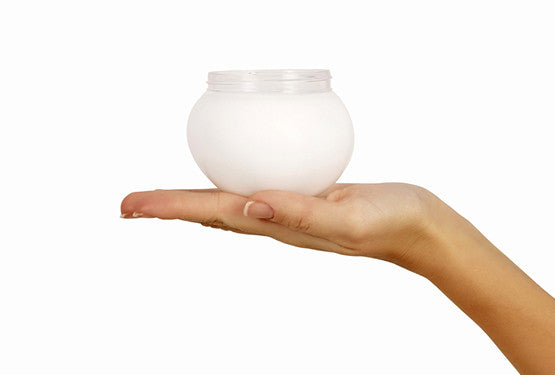 Ingredients listings are vital for you to read, whether that's on a food label or in your beauty product. To ensure you're getting the best out of your face cleanser, it's time to take a deeper look into what you use to remove the makeup, dirt, and oil that can accumulate on your face in a day and even prevent your other products from working their best.
Find the Right Cleanser for Your Skin Type
When you wash your face, your facial cleanser should leave your skin feeling clean and soft while also looking bright. Start by looking for a cleanser that is geared toward your unique skin type. This is because some cleansing ingredients may be stronger on the skin than others. However, this can be a benefit for people who have oilier skin, but a detriment to those with dry skin. Brushing up on your label lingo can have you finding the right ingredients for you in no time.
Surfactants
Surfactants are the basis for many face cleansers because they remove dirt, oil, and debris from the skin. Different surfactants are often combined in cleansers to minimize the irritating potential of the cleansers. For example, the surfactant sodium laureth sulfate is often combined with cocamide DEA, which has antimicrobial properties as well as cleansing effects. Another example of a surfactant found in BeautyRx's High Potency Active Cleanser ingredients is "Sodium C14-16 Olefin Sulfonate," a cleansing agent derived from coconut.
Emollients
If you've ever washed your face and had your skin feel too-tight or dry afterwards, your cleanser may have been missing key ingredients in the form of emollients. These compounds help to reduce the amount of moisture lost from the skin, even when washing it. Examples of emollient ingredients include petrolatum, lanolin, mineral oil and ceramides.
BeautyRx's Refreshing Cleanser is a face cleanser that contains cetearyl alcohol, an emollient that prevents your skin from drying out. This alcohol isn't the same as other alcohols added to beauty products that can dry out your skin. Instead, cetearyl alcohol is known as a fatty alcohol that offers beneficial, skin-softening effects.
Exfoliants
Cleansing should leave your skin looking brighter in appearance, not dull and dry. Skin cleansers may include exfoliating products to act as skin brighteners. For example, BeautyRx's Balancing Cleanser contains citric acid, an alpha hydroxy acid (AHA) or fruit acid that promotes skin exfoliation to remove dead, dull skin cells and reveal a brighter appearance.
Some cleansers may incorporate beads or seeds as a means of physical exfoliation. While this may remove some dead skin cells, it is not considered as effective an approach as chemical exfoliation because physical exfoliants cannot penetrate more deeply into the skin to loosen the "glue" that binds dead skin cells to the pores. Chemical exfoliants, such as glycolic acid, can more effectively accomplish this exfoliation process.
Humectants
Humectants work in a similar manner to emollients to help your skin retain moisture. A common humectant added to face cleansers is glycerin. This ingredient is also known as a skin-identical ingredient because glycerin is naturally found in the skin as well. Propylene glycol is another popular humectant that's found in BeautyRx's Balancing Cleanser to retain your skin's moisture. The result should be skin that feels just as soft, if not softer, than before you washed it.
Resources:
Harry, R. (2000). Harry's Cosmeticology, 8th Edition. Chemical Publishing Company.
Levin, J. & R. Miller. (August 2011). A guide to the ingredients and potential benefits of over-the-counter cleansers and moisturizers for rosacea patients. The Journal of Clinical and Aesthetic Dermatology. 4(8): 31-49. Retrieved from http://www.ncbi.nlm.nih.gov/pmc/articles/PMC3168246/
Safe soaps and cleansers for acne. (2013, June 27). Retrieved from http://www.webmd.com/skin-problems-and-treatments/acne/cleansers
What are emollients? What are emollients used for? (2014, September 15). Retrieved from http://www.medicalnewstoday.com/articles/182953.php