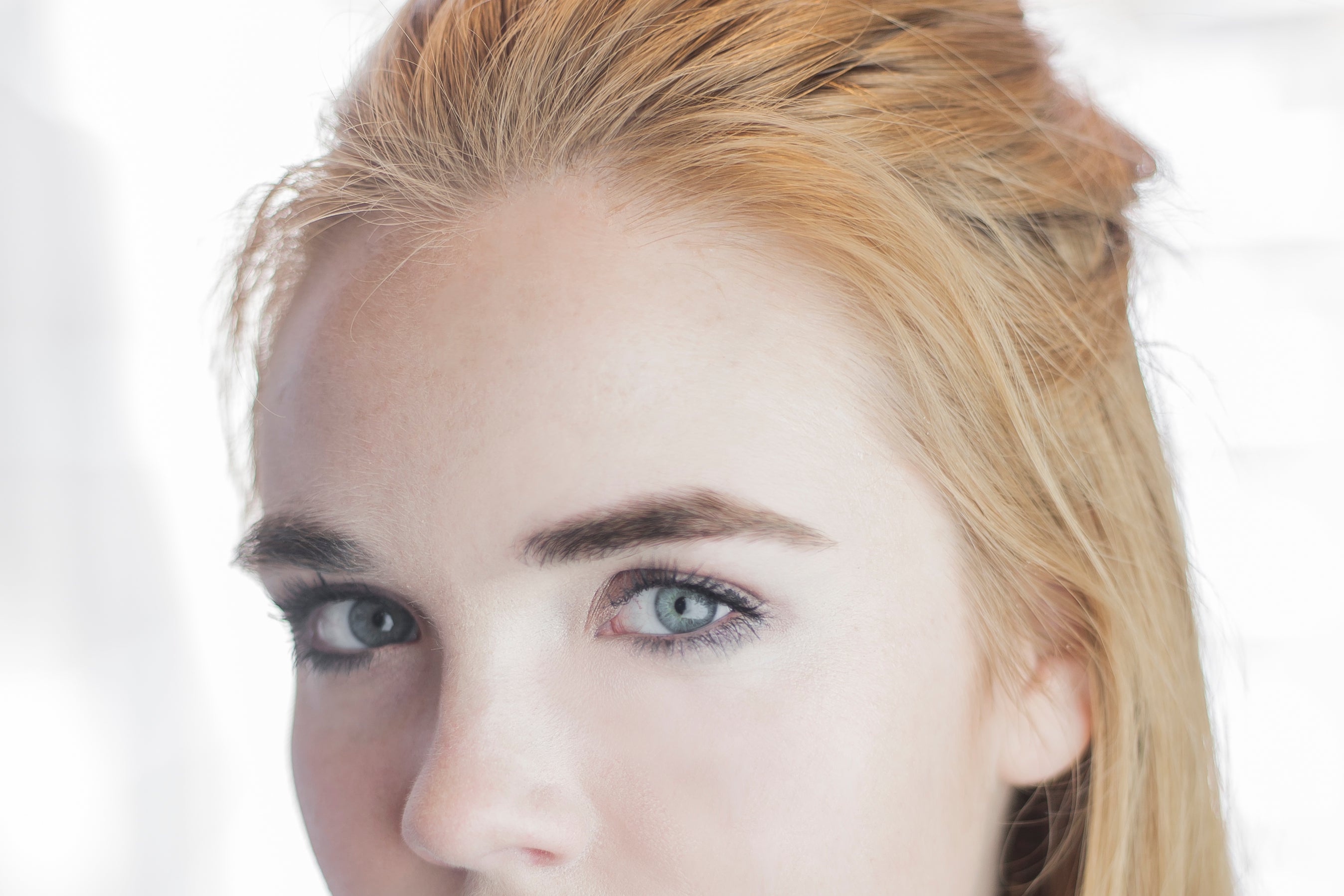 You've started taking active care of your skin: you know the benefits of using glycolic, you know how to brighten your skin and you even know how to prevent acne. You're putting your best face forward with healthy, glowing skin. But there are two more things about your face that may deserve a closer look: your eyebrows.
From tweezing to waxing to threading, there is no lack of options in how to shape that very defining facial feature. And according to The Guardian, eyebrow grooming is a fashion trend that's so easily accessible that many women are willing to try it: "My friends who have no interest in fashion are engaging with beauty more, especially brows," says Refinery29's Alice Caseley-Hayford. "False lashes and lip fillers, as seen on the Kardashians, are not for everyone. But everyone can do their brows."
Everyone can groom their brows, and these days, most people do, but what if your locks are less than luxurious? Is there anything you can do to grow them? Many people are familiar with what you can do to make your hair and eyelashes thicker, but if your eyebrows are too short, too thin or just not full enough, never fear, there are plenty of ways to help them grow thick and beautiful as well. Here's what Dr. Schultz suggests:
Rogaine
The first thing you can try is none other than Rogaine. It's an over-the-counter, non-prescription minoxidil. Dr. Schultz recommends Rogaine to his patients who are trying to grow thicker brows and says, "My patients use the 5% strength, even if it's labeled for men."
Latisse
The second product you can try is called bimatoprost, commonly known as Latisse. In the US, you'll need a prescription for this product. Studies have shown that Latisse helps to make eyelashes fuller, longer, darker and thicker. And although formal studies for Latisse's impact on eyebrows are underway, there have been reports that it successfully helps with eyebrows as well.
According to Dr. Schultz, "Many people who've used each once a day — one in the morning and one in the evening — have seen a meaningful improvement in their eyebrows after one to two months, but it can take up to six months to see results."
Microblading
If you have a couple hours to spare, you might consider microblading. Microblading is the process of applying semi-permanent makeup, giving your eyebrows a fuller look by using fine deposits of cosmetic tattoo pigments to simulate hair. Nadia Afanaseva, of Eye Design New York, told InStyle that "the first hour we're drawing the shape in with removable pencil. That's the longest part and the most important step. During this time, the best customized shape for every client is chosen." Once you're penciled in, the results stay put for up to three years before fading begins.
Eyebrow Transplants
If none of the above options work for you, Dr. Schultz says you can actually have eyebrow hairs transplanted! He says, "It's a simple painless surgical procedure performed by a dermatologist who specializes in scalp hair transplants." Using local anesthesia so the procedure is painless, the dermatologist will take individual hairs from your scalp and insert them into your eyebrows.
If you're taking care of the skin on your face, think about taking care of your eyebrows as well. A little brow grooming is a simple way to define your face and accentuate the glowing, beautiful skin you've come to love.