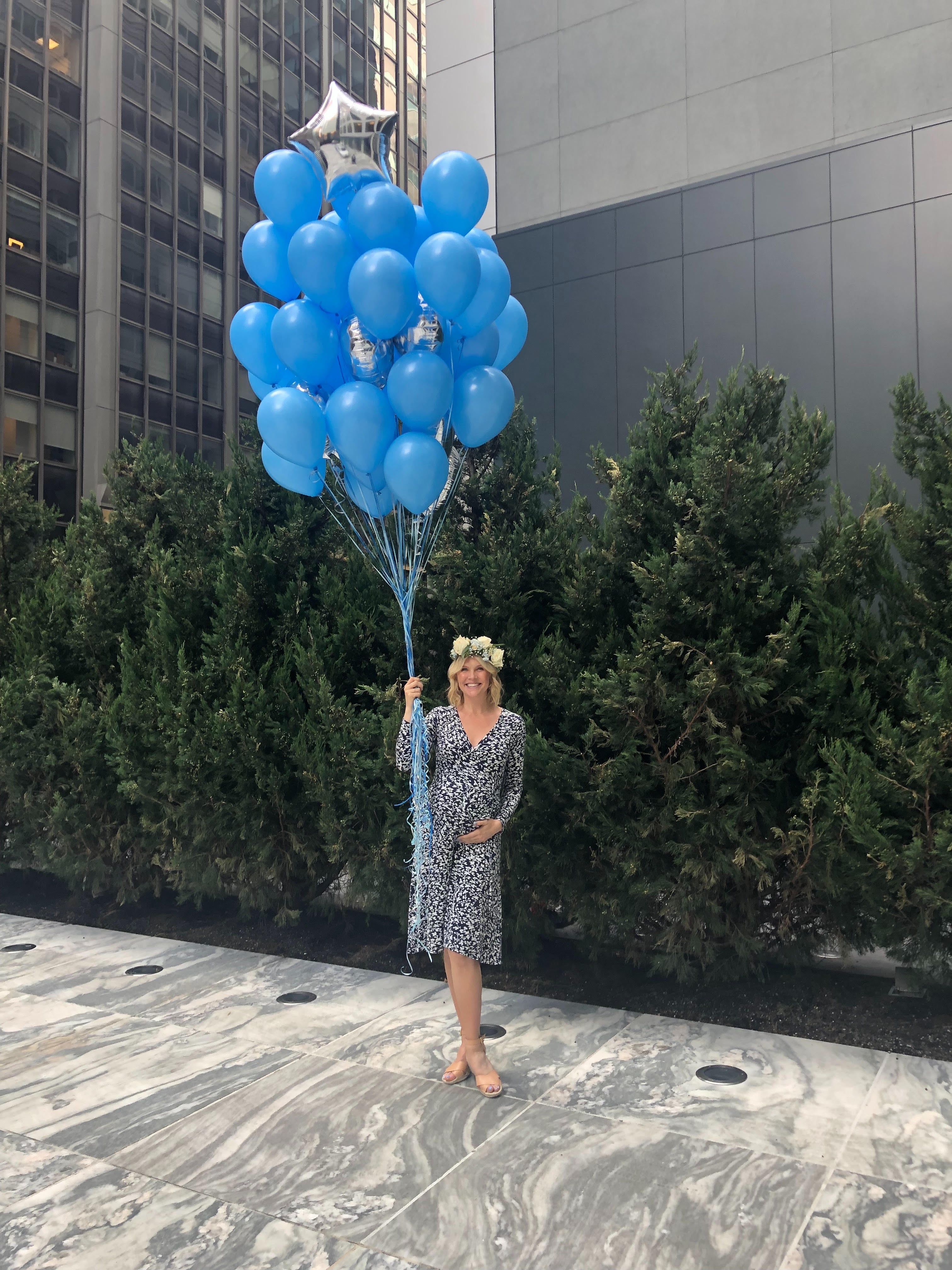 Pregnancy can be a whirlwind. From finding out that you're pregnant, to figuring out what foods are safe to eat, to scheduling doctor's appointments and more, taking care of your skin can easily fall to the bottom of your never-ending to-do list. To top it off, your skin goes on its own journey through pregnancy. According to Dr. Schultz, "If you have acne when you get pregnant, there's a 50/50 chance it will get better, just from being pregnant. There's also a 50/50 chance that due to your altered hormonal state, it will get even worse. And, if you don't have acne, pregnancy may even cause it."
Suffice it to say, you may have new skin concerns that ebb and flow throughout your whole pregnancy. And this is exactly what happened to celebrity trainer, creator of The Rope, and fitness influencer Amanda Kloots. Now in her third trimester, Amanda shares her skin's journey through pregnancy and what she did to keep her glow:
When you first found out you were pregnant, what was going on with your skin?
About a couple months after taking out my IUD, my skin went bonkers! I had acne that I had never had before. Dr. Schultz explained to me that my hormones needed to balance out, but in the meantime we could do weekly cleanings to help my face. I felt like as soon as one or two pimples were gone another popped up. It was very hard!
What did Dr. Schultz and you do to solve those issues?
I was coming into the office at least once a week, sometimes twice, for cleanings. We would always do an in-office glycolic peel to start and then he would safely clean anything on my skin that was acting up.
As your pregnancy progressed, what changes did you notice in your skin?
As my pregnancy progressed my skin definitely leveled out. I noticed changes right away in my first trimester. Now, in my third trimester, I have that pregnancy glow!
What were some go-to products that have helped your skin maintain its glow?
I've noticed that with my skin, simple is best. I use the balancing cleanser morning and night. I love the at-home glycolic peel, exfoliating eye cream, and then the light rehydrating lotion. It has become my routine and I swear by it!  
As Dr. Schultz says, it's a 50/50 chance that pregnancy improves your skin. Do you have any advice for new moms who want their skin to look beautiful throughout their pregnancy?
My advice would be to find a great dermatologist, like Dr. Schultz, who can guide you through your pregnancy so that you are doing things for your skin that are safe!
What are you looking forward to the most as you become a new mom?
Holding my baby boy for the first  time!