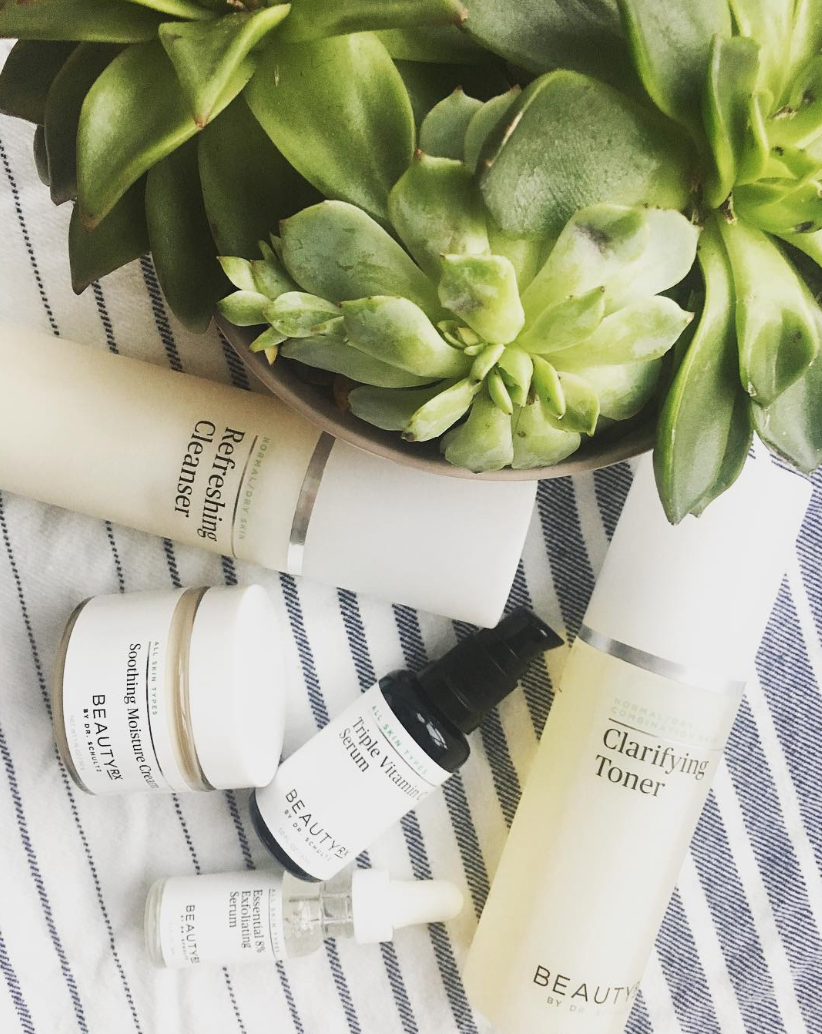 Patients often come to Dr. Schultz's office complaining that their skin is too oily and too dry, or too sensitive. They often misunderstand their skin type, not knowing the right products to effectively care for their skin. In fact, most people who think they have sensitive skin, actually don't. They're just choosing the wrong products. 
Knowing if you have oily, dry, combination, sensitive, mature, or normal skin can help you troubleshoot problems when they pop up. 
Here's a test Dr. Schultz recommends, which you can do at home with a brown paper bag. An hour after washing your face, without putting products on, dab your entire face with the paper bag. If skin particles appear on the bag, or you can see flakes or scales on your cheeks, you have dry skin. If some areas like your nose and forehead leave blotches on the bag and have acne, but cheeks do not, you have combination. Blotches or acne in all areas? Oily skin. If there's no oily residue or flakes, you have normal skin. And if you're older with flakes and scales, you likely have mature skin. Sensitive skin is often irritated, itchy and inflamed because of products and environmental factors. 
Try our quick questionnaire, which will point you toward your skin type and the regimen you should follow for gorgeous, glowing skin.