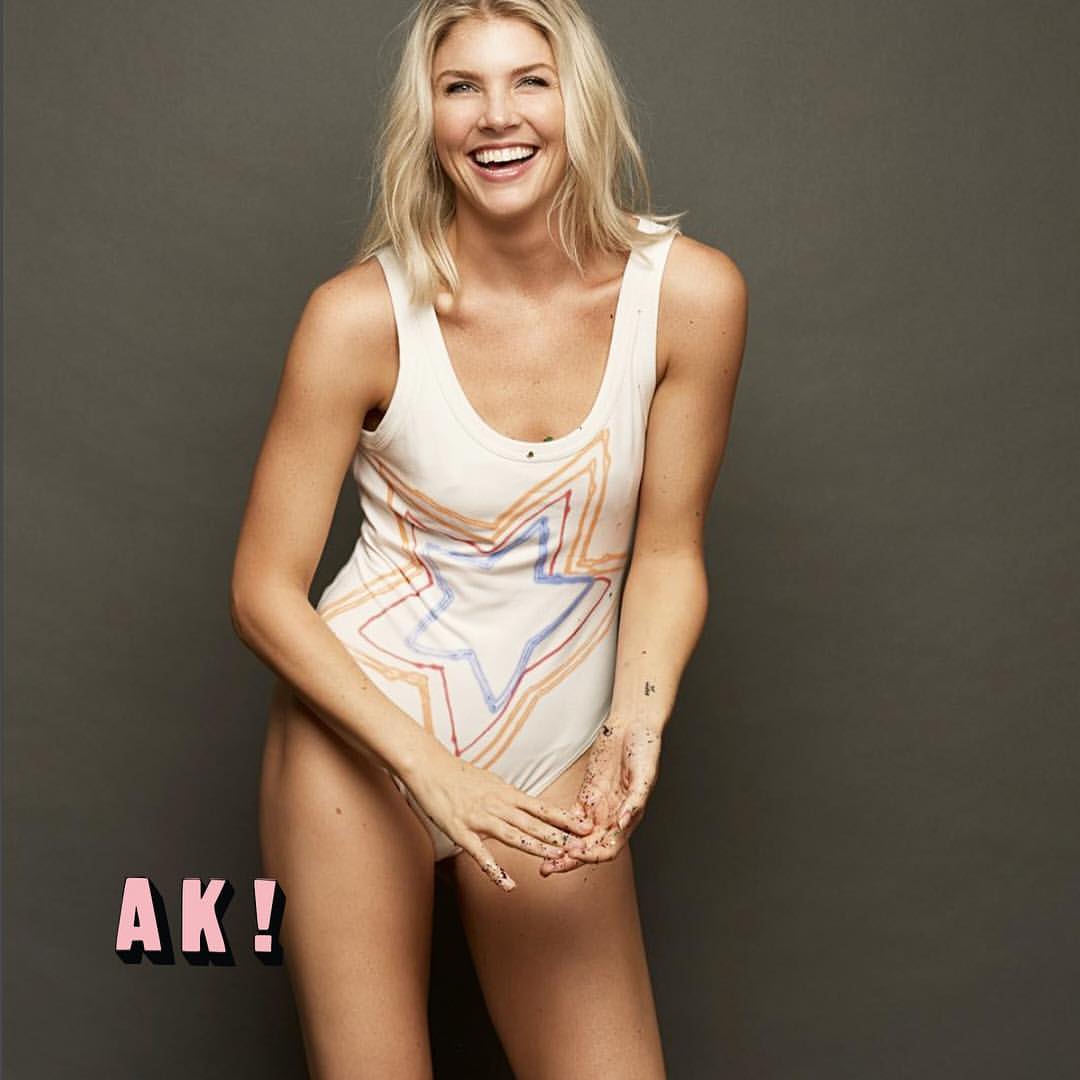 Amanda Kloots has taken the fitness world by storm with her signature workout method, The Rope. With her busy class schedule and celebrity clients, Amanda's constantly moving. And she's no stranger to a busy, sweaty schedule! Before creating The Rope, Amanda performed as a dancer on Broadway. We caught up with this triple-threat to find out how she keeps her glow, even on the go.
From celebrity personal trainer to creator of The Rope, you are always on the move. What does a normal work day look like for you?  
It's a busy one! I usually start off by training private clients for a few hours. Then I come home and eat lunch, answer emails, relax, and start planning my evening classes at Bandier. I teach there in the evenings and am home around 9 p.m.
What do you love most about teaching and creating your own method? 
I love that it is constantly growing and changing based on my clients! I am not held to a format per se, I can base each class on the level in the room!
What is your essential pre-workout skincare routine?
When I wake up, the first thing I do is wash my face with the Beauty Rx Balancing Cleanser.  I put on a little eye cream and I'm off. I am usually heading to a workout so I skip the moisturizer!
What are the skincare must-haves you pack in your workout bag?
I keep the Beauty Rx Clarifying Toner in my bag and in between each session I just go over my face with a cotton ball! It keeps me feeling fresh and keeps bacteria away!
How do you take care of your skin just after working out?  
At night I cleanse again, then use the toner, and then I love to do the at-home peel which rotates between glycolic pads and the 8% serum.  Then I finish off with the Soothing Moisture Cream!
What skincare indulgence do you love the most to take care of your skin at the end of a long day?  
I love going to get a two minute peel from Dr. Schultz! Everything looks better after that peel!