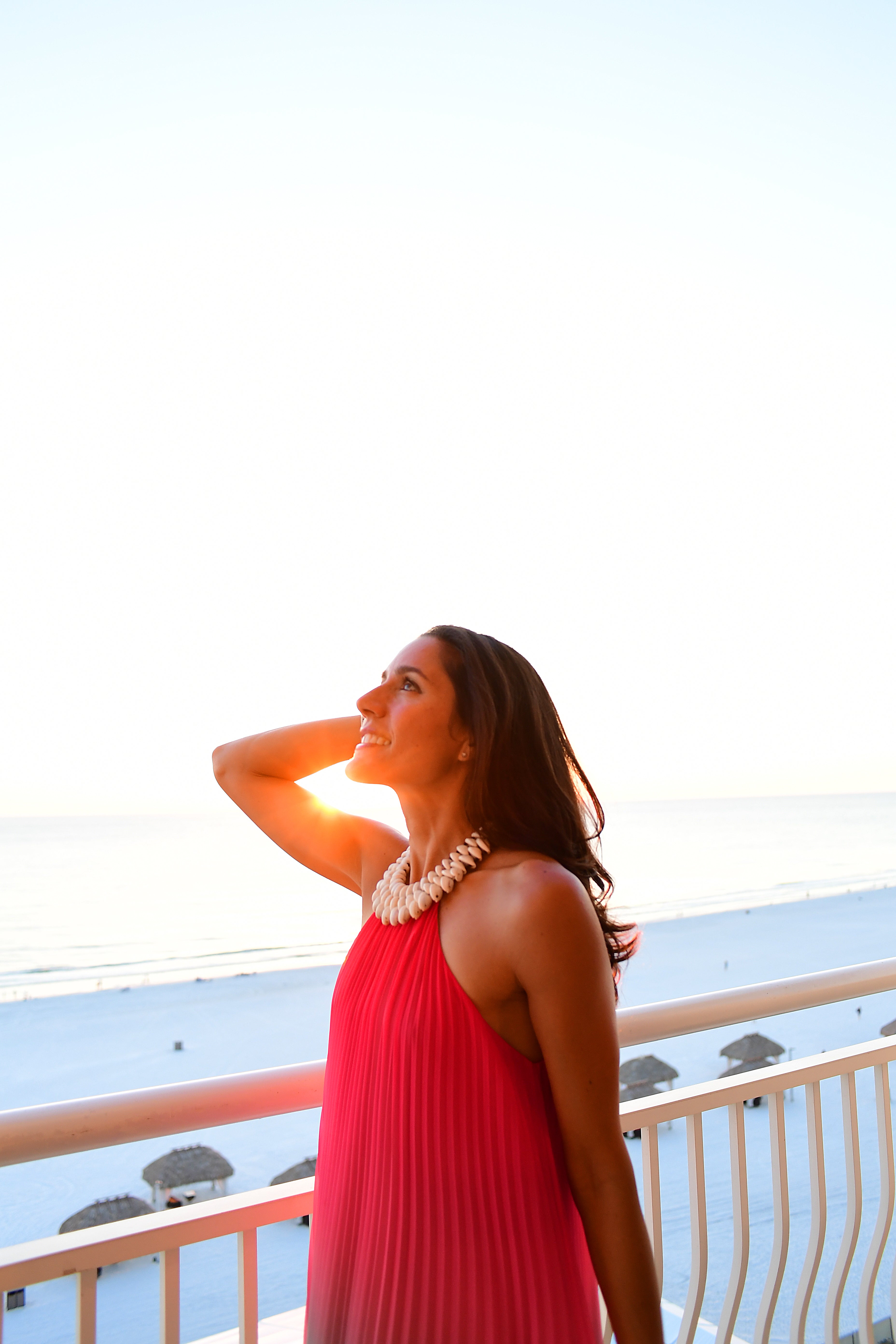 Christine Bibbo Herr, creator and founder of NYC Pretty, is no stranger to skin care. She ranks healthy skin as a top priority, right alongside her fitness routine and healthy eating habits. Today on the blog, Christine has done a deep dive into her BeautyRx regimen for healthy, younger-looking, smoother skin, and she's sharing her insights on how her favorite products help her achieve the skin she loves:
Triple Vitamin C Serum
In a consumer study, this luxurious antioxidant serum delivered more youthful, softer, brighter, and smoother skin for 100% of participants.
It makes my skin look: Extra healthy and glowing!
It feels like: It goes on smooth and absorbs fast without a sticky feeling. My skin feels super soft after applying it.
Why I love it: I love the fresh citrusy smell, my skin's smooth texture after each use, and the gradual lightening and brightening effect I'm seeing over time after using the serum daily.
The Progressive Peel
Dr. Schultz's #1 recommended product to all of his patients will start to reveal brighter, smoother, and more even-toned skin in just two weeks.
It makes my skin look: Brighter and more even-toned.
It feels like: It's a little tingly at first, but then fresh and clean!
Why I love it: I love that I can get a deeper clean with the simple swipe of these little pads. They are just what I need to keep up with my active, outdoorsy lifestyle and on-camera demands. I'm always applying SPF and sweating during workouts, and when I'm on camera with TV makeup, all of that can really clog my pores. Being proactive with a deep exfoliant is key for me to help with cleansing and anti-aging.
Solar Defense SPF 50
This sunscreen contains both chemical and the newest chem-free technology for optimal and instant protection, so you don't have to wait 30 minutes prior to sun exposure.
It makes my skin look: Normal, not greasy, which I love.
It feels like: It goes on smooth. It's not sticky or too thick and absorbs fast so I can easily apply makeup right after if needed.
Why I love it: I love that I found an SPF for my face that has a high level of protection for everyday use, but won't clog my pores or feel greasy under makeup or during outdoor workouts.
Airplane Skin Kit
Prevent and combat the dulling, drying effects of in-flight cabin pressurization with this four-piece kit that moisturizers, exfoliates, and refreshes.
It makes my skin look: Hydrated in dry conditions.
It feels like: It's refreshing and soothing for dry skin.
Why I love it: I love that I can travel with my favorite BeautyRx products without worrying about TSA restrictions. I also find it super helpful to have the hydrating mist on hand during long trips to give my skin a little TLC when traveling.
Ultra Hydrating Eye Repair Cream
Packed with emollients and humectants, this eye cream brightens while it decreases the appearance of fine lines.
It makes my skin look: Healthy and hydrated.
It feels like: It goes on smooth and absorbs easily into my skin, leaving my face feeling nourished and hydrated for day or night.
Why I love it: I love to alternate this with lighter creams for a dose of extra hydration, especially after a weekend in the sun and surf!