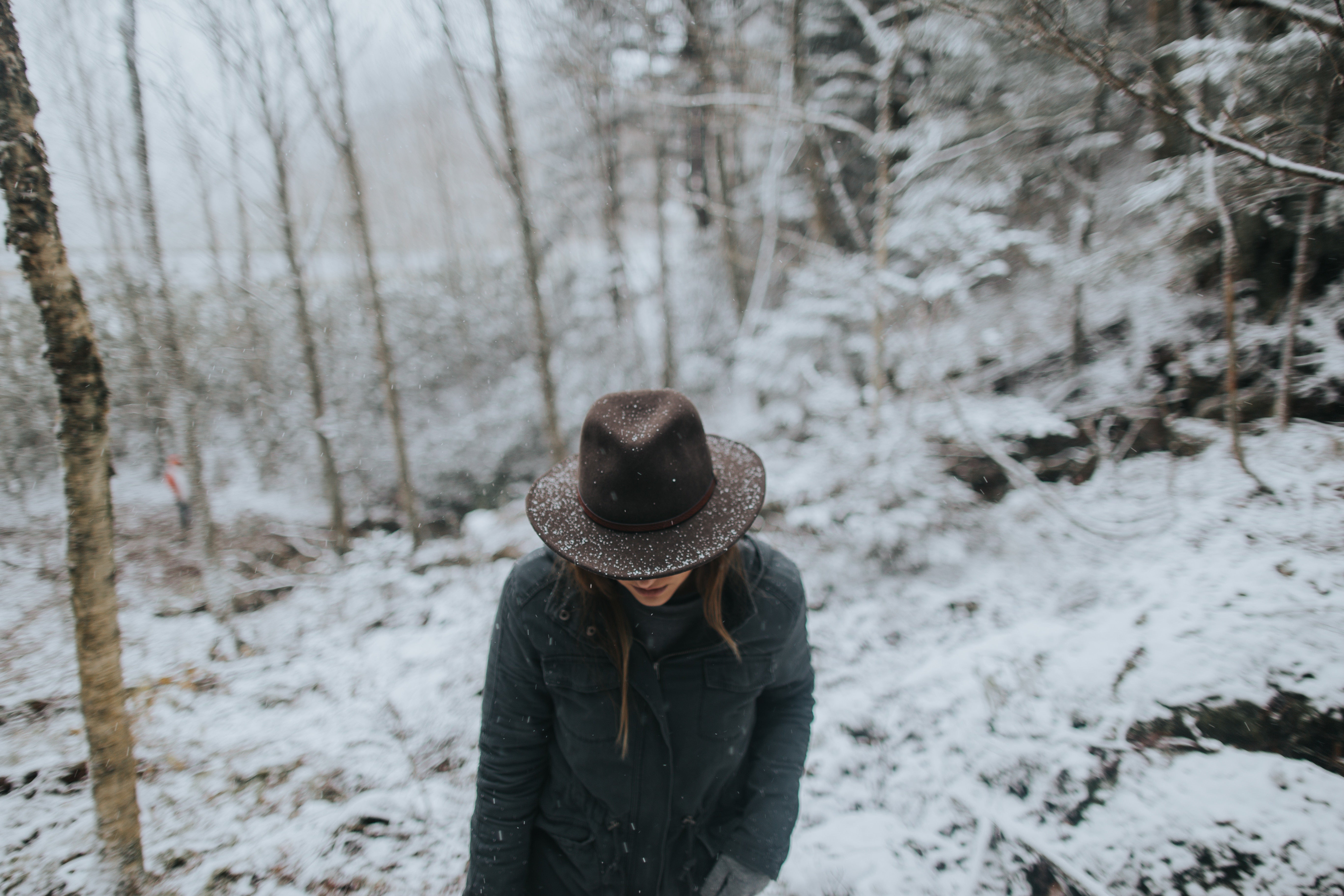 Sweater weather is upon us. And as we layer up to keep warm, our skin needs some extra TLC, too. Cold winter days can wreak havoc on our skin, causing dryness and itchiness. During the winter, the air is colder because it is holding less moisture. Dr. Schultz says, "There's less moisture in the air, [making it] much easier for any moisture on your skin to jump off" and evaporate into the air. Wintery winds only further amplify that evaporation. And after escaping the cold outdoors — when you most want to stay warm — heating systems can further evaporate moisture from the air.
The good news? We're sharing Dr. Schultz's top tips to prevent and treat dry, itchy skin in the winter.
Shorter Showers
There's nothing better than a steaming hot shower when it's cold outside, but Dr. Schultz warns that hot water will over-dry your skin. Instead, take shorter showers using lukewarm water. The type of soap that you use is important, too. Make sure you're using a hydrating formula, and only the amount your body needs (i.e. less is more).
Moisturize, Moisturize, Moisturize!
Right after you step out of the shower, lather on a rich moisturizer. "During bathing, your skin absorbs a certain amount of moisture, and the moisturizer will lock it in and make it last longer," says Dr. Schultz. Using a richer, more hydrating moisturizer during the winter months helps. The formula will be thicker than your summer moisturizer, but it's needed to prevent dry skin. A moisturizer like the Soothing Moisture Cream — packed with Hyaluronic Acid, Shea Butter, and Willowherb — will provide deep hydration when your skin needs it most.
Change It Up (Except For This One Thing)
Summer skin is not the same as winter skin— therefore, you shouldn't be using the same products. As mentioned above, winter skin calls for richer, more moisturizing products. The one thing that won't change is your daily dose of SPF. As a reminder, Dr. Schultz says, "Remember, during the winter, the damaging UVA rays of the sun are just as strong as they are during the summer." Always keep your Solar Defense Sheer Sunscreen on hand to protect your skin from the sun's harmful rays.
Try An Antihistamine
Prevention is best, but what if your winter skin has already taken a turn for the drier and itchier? Try a non-sedating antihistamine like Allegra, Hismanal or Zyrtec. Dr. Schultz recommends "non-sedating" because you don't want to feel drowsy all day long. You'll want to continue using a moisturizer alongside the antihistamine. Dr. Schultz recommends reapplying the moisturizer frequently, and, if your skin is very itchy, getting a moisturizer with menthol. "Menthol causes a cooling sensation; it supersedes and stops the itching," says Dr. Schultz.
Use a Humidifier During the Night
Invest in a cold-water humidifier for your bedroom to use while you're sleeping. "You spend several hours there, and that's a perfect opportunity to restore the moisture in your skin," says Dr. Schultz. The best part? You get to sleep while the humidifier restores the moisture in the air. If you don't have a humidifier, you can get similar results by placing a pot of water on top of your radiator.
No Scratching!
Whatever you do, don't scratch the itch! Scratching may feel good in the moment, but it only brings about more itching. If you're itchy, Dr. Schultz suggests applying pressure to the area; the pressure causes the itching to stop and prevents future itchiness.
During these cold, winter months, your skin needs all the extra hydration it can get. Protect your skin by following Dr. Schultz's top tips, and keep your gorgeous, glowing skin all year round.