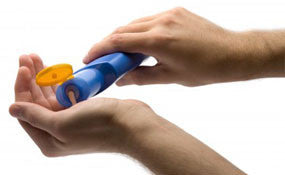 We have covered different types of sunscreen, different sunscreen formulas, and what to do if you forget to wear sunscreen and get a sunburn. But when should sunscreen be applied?
First Things First
Sunscreen should be the first product applied to your face in the morning. Of course, you should always cleanse and tone before applying any products in the AM. However, as soon as your toner dries, you should be reaching for your sunscreen. Many people believe that sunscreen should be the last skincare product applied in the morning, as the final layer is closest to the sun. However, the opposite is actually true. Your sunscreen should sit on your skin so that it can protect it, unobstructed by any other products.
Second to None
Applying your sunscreen first eliminates many variables that could perhaps prevent having the best protection possible. First, if there are other products on your skin already, you may dilute the sunscreen you put on top. Second, there is no way to tell if you have evenly covered all parts of your skin when there is another product layered underneath. Last, the SPF on the bottle is determined by the FDA and the FDA tests all sunscreen products on bare skin. So to ensure that you are getting the noted amount of sun protection on your skin, always apply your sunscreen first.