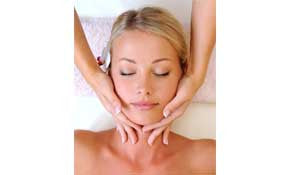 Chemical Peels
A chemical peel is performed by a dermatologist or an esthetician, in-office. These peels range in strength from superficial to deep peels to deliver maximum exfoliating benefits. A patient-favorite treatment at Dr. Schultz's practice is a superficial peel. This treatment employs a much higher concentration of acid than at-home products to remove the dead skin cells on the surface of the skin. Because this peel treats the surface of the skin, the epidermis, it is called a superficial peel.
The Benefits of a Peel
The glycolic solution used in this process is pH-adjusted and buffered to give maximum results while also being gentle. In fact, the skin does not actually peel as a result of this procedure. Instead, the skin is left smooth and radiant after the solution has been removed. Afterwards, you can even reapply your makeup and go about your day. This is why this procedure is also called a "lunchtime peel." You can see Dr. Schultz perform one of these peels here. A chemical peel is the perfect way to give the effects of your at-home exfoliants a boost.