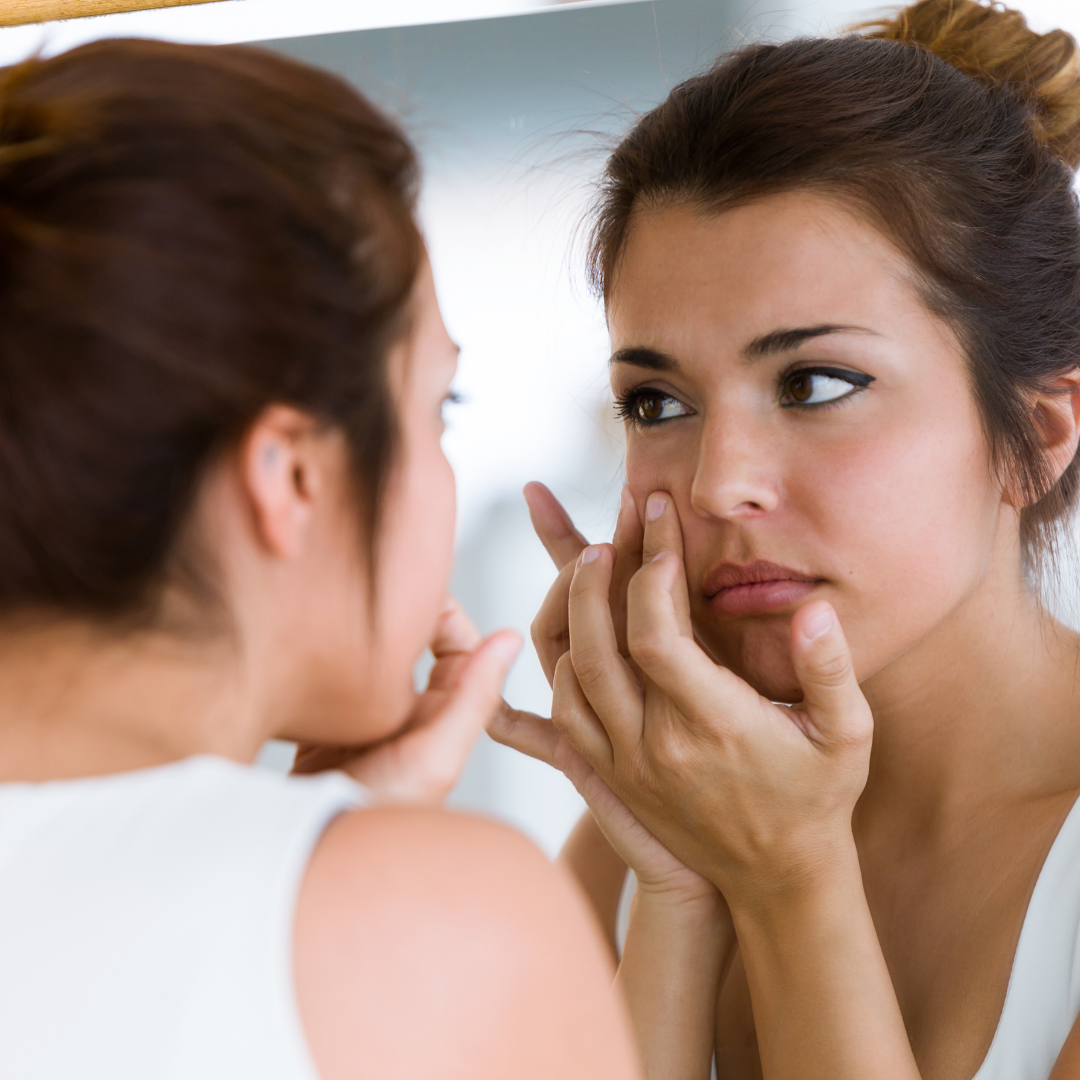 If your skin is acne-prone like most people, then you've probably tried all of the skin care products for acne on the market. Lots of companies claim to own the "best product for fighting acne." But do their products really have the key ingredients your skin needs to not only fight your current acne but to also prevent future breakouts as well?
While some people are lucky enough to outgrow acne, a majority of people still get acne well into adulthood. The first approach for treating acne should always be at-home, dermatologist-approved products as they're a lot less expensive than a visit to the dermatologist.
Use Only Oil-Free, Non-Comedogenic Products
The most important element of any acne skincare regimen is that all products you use must be labeled as "oil-free" or "non-comedogenic". Excess oil is one of the greatest causes of breakouts, and skin care products for acne prone skin are a must.
Key Products for an Acne Regimen
Every skin care routine should start with an effective cleanser. A facial cleanser will lift away dirt, oil, and makeup, starting the cleansing process that leaves your skin clear and ready for your other skin care products for acne. BeautyRx's Balancing Cleanser is a great first base product. This balancing face cleanser washes away dirt and excess oil from your face without leaving it overly dry. It also contains propylene glycol, a powerful humectant that prevents your skin from becoming overly dry.
After your cleanser, it's always good to use a facial toner. Toners are the key to completing the cleansing process. BeautyRx's Purifying Toner is a great complement to the Balancing Cleanser. This effective, acne-fighting toner eliminates residual dirt, oils and makeup from even the oiliest skin, effectively completing the cleansing process. You can even use this product for a quick refresh any time throughout the day.
Since dead cells can clog pores which leads to breakouts, an exfoliant is another key acne fighting product. As with all products in an acne regimen, make sure your exfoliants are oil-free or non-comedogenic, such as the BeautyRx Daily Exfoliating Therapy Serum.
Lastly, acne fighting products can sometimes cause dryness in even the oilest skin. If this occurs, rehydrate with -- you guessed it -- an oil-free moisturizer. Generally speaking, the amount of oil on your skin doesn't directly affect the amount of water, so just because you're oily, it doesn't also mean you don't need hydration.
If All Else Fails, See a Dermatologist
Visit a dermatologist. Sometimes, at-home products just can't effectively treat your acne. Acne isn't a condition that anyone has to live with. Acne is treatable, so whether that's with at-home products or a visit to the dermatologist, start treating your acne today.