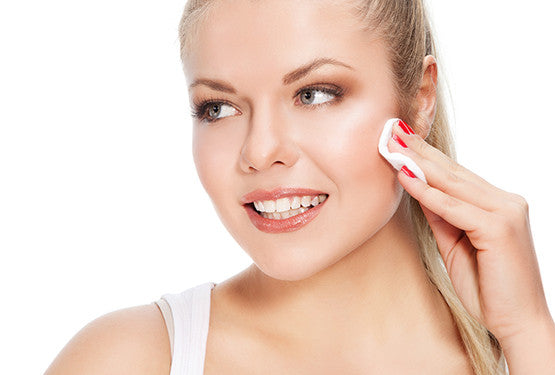 Facial cleansers are meant to "take the day off" by removing dirt, oils, makeup and whatever else accumulated on your face throughout the course of your day or night. A common misconception surrounding facial cleansers is that they are an afterthought and any cleanser can do the trick in keeping your skin cleansed.
However, facial cleansers can do so much more if you put them to work. Plus, using the wrong cleanser can be detrimental to the remainder of your skincare routine. Considerations that are important to make when choosing a cleanser include your skin type and if you could benefit from specialty ingredients given your skin concerns.
Ask yourself the following questions to determine if your cleanser is right for you, or if it's time for a facial cleanser overhaul.
Is Your Skin Oily After You Use It?
While your skin doesn't have to feel squeaky-clean each time after you wash it, it shouldn't feel weighed down. If it does, you aren't using the right cleanser for your skin.
Cleansers are meant to take off oil and oily-feeling products, not leave them behind. If you have naturally oily skin, it stands to reason you may need a facial cleanser specifically directed at removing built-up oil (and perhaps also gives you a boost in the acne-fighting arena).
Sometimes the oiliest, acne-prone skin can stand up to slightly more potent ingredients. For example, BeautyRx makes a facial cleanser specifically intended for very oily skin that is also acne-prone: the High Potency Active Cleanser. The cleanser is formulated with bentonite clay, which provides an oil-absorbing boost to the cleanser. Ingredients such as alpine willowherb and benzoyl peroxide then work to reduce oil production and bacteria, respectively, each time you wash. If you have a skin type that borders on normal to oily, the BeautyRx Balancing Cleanser is better-suited for you.
Does Your Skin Feel Tight After You Use It?
Feeling like your skin is being stretched or extremely dry after cleansing can be a giveaway you aren't using the right facial cleanser. The reverse effect from the section above, too-tight skin indicates your skin is missing a little too much oil and water after cleansing.
Are you using a facial cleanser specific to normal/dry skin? These combinations are typically a safer bet for your skin. They will typically contain less harsh or oil-removing ingredients while still cleansing your skin and protecting it from irritation.
BeautyRx's Refreshing Cleanser is an example of a cleanser geared toward dry skin. The cleanser is cream-based and contains soothing chamomile to retain moisture on the skin while cleansing it. As a general rule, cream-based cleansers are more suitable for dry skin because foaming or liquid cleansers typically contain detergents that can be too drying for your skin.
Does Your Skin Appear Bright and Clean After You Use It?
The goals for facial cleansers should be bright, clean skin that's ready for the application of sunscreen, moisturizer and/or a nighttime glycolic acid product. If your skin feels clean without feeling overly greasy or dry, chances are you may be using the right product.
The other aspect to always consider is if you are maximizing the facial benefits with each skincare step. For example, the BeautyRx Balancing Cleanser contains the ingredients needed to get your skin clean with the added bonuses of lavender and chamomile. These herbs have a brightening effect on the skin so it not only looks clean, but feels clean. Citric acid, a natural skin brightener, is also included. By making your beauty products work even harder for you, you'll reap the rewards of more beautiful skin.
Resources:
Burgess, C. (ed.). (2005). Cosmetic Dermatology. Springer.
Safe soaps and cleansers for acne. (2013, June 27). Retrieved from http://www.webmd.com/skin-problems-and-treatments/acne/cleansers
Schultz, N. (2009, August 18). The difference between glycolic and salicylic acid. Retrieved from http://www.dermtv.com/difference-between-glycolic-and-salicylic-acid
Schultz, N. (2012, November 19). Glycolic acid. Retrieved from http://dermtv.com/glycolic-acid